It can be tricky to find a company that will give your lawn consistent, overlapping protection against lawn insects. There are lots of companies out there in the Sioux Falls, SD and Sioux City, IA areas, but you want to make sure you're getting the best possible service from your provider before enrolling in their lawn insect program. Because of this, it's important to find one that offers multiple treatments throughout the active bug season, uses highly effective products that target a comprehensive range of insects, and has been around for at least 15 years. With these three qualities, you can breathe easier knowing that you're hiring a trustworthy, reputable company that'll give you an amazing and effective lawn insect control service.
---
Choose a company that provides multiple lawn insect control treatments throughout the active bug season.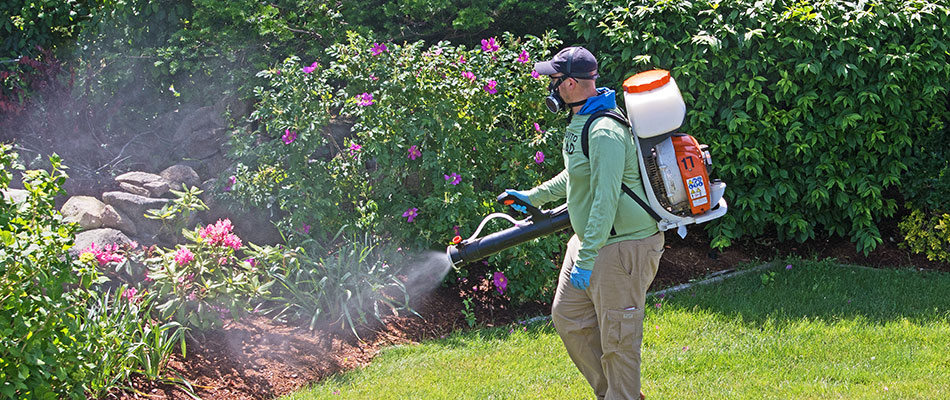 Don't go with a company that only offers one lawn insect control treatment during the active bug season because that's not enough! All pest products eventually wear off, leaving your lawn unprotected and susceptible to insect infestations. So, you will want to find a company that offers multiple treatments throughout the bug season for constant, overlapping protection against insects. You'll want to make sure they will come back to reapply before the previous treatment becomes ineffective and leaves your grass vulnerable.
---
Make sure that the company you choose uses products that handle a big range of insects, including flying insects.
There are several kinds of pests that can infest your lawn, so you will want to look for a company that uses products that work against a big range of insects, including flying insects. After all, you want your property to be protected from any insect that could infest your lawn, and it's more convenient to enroll in one lawn insect program that covers all of them rather than finding out the hard way that some types of insects aren't covered.
If you are hesitant about how many kinds of insects their products work against, ask the company to see a list of all the insects they treat! That way, you will have a better idea of how big the range of insects they can treat is and all the different kinds of bugs they can protect your lawn against.
Common lawn insects in South Dakota and Iowa are chinch bugs, webworms, billbugs, and green bug aphids.
---
Look for a lawn insect control company that has been serving your community for at least 15 years.
Before enrolling in a company's lawn insect control program, you'll want to ensure they've been around for at least 15 years. When a company has been in business for this long, they likely have a lot of experience and know what to do to effectively protect your lawn against damage-causing insects. Longevity in a company is also a sign that they perform quality work and that you can trust the effectiveness of their services. On the contrary, choosing one with fewer years under its belt poses the possibility of receiving poor-quality services, and you don't want to be the test subject for a new company!
---
Our lawn insect control program will keep your lawn safe and protected. Call us today to sign up!
At Sharp Lawn Care, we have been tackling pesky lawn insects for 18 years, so you can trust that we'll keep your turf safe from infestations throughout the season with our lawn insect control program! We use highly effective treatments that target over 75 different types of insects, so we're the only stop you need for all your lawn pest control needs!
We provide our lawn insect control service to residential, commercial, and HOA properties in Sioux Falls, SD, Sioux City, IA, and the surrounding areas in South Dakota, such as Tea and Harrisburg. If your property is in the Sioux Falls area, call us at (605) 251-6880 to sign up. If your property is in the Sioux City area, call us at (712) 253-8024 to schedule your treatments.