Welcome to Sharp Lawn Care! We are so glad you are here. Our company specializes in lawn care and pest control services. With us in your back pocket, your grass will stay consistently green and your home or business will stay consistently pest-free. With our satisfaction guarantee policy, you can rest assured that the job will be done correctly and will exceed your expectations.
Our company has been serving the Sioux Falls, SD and Sioux City, IA areas since 2005. We have extensive experience and hold our employees up to the highest standards so that your lawn receives nothing but perfection. Competitive pricing, prompt communication, and our core value-centered work are just a few of the things that set us apart from our competitors. Call our team today at (712) 253-8024 to schedule any of our many services, including fertilization, weed control, and perimeter pest control.
---
What sets us apart?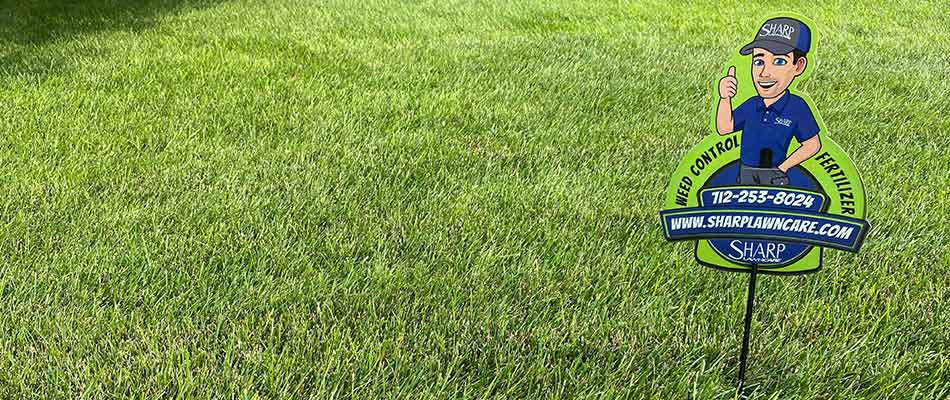 Our company has been proudly serving the Sioux Falls and Sioux City areas since 2005. Not only do we have the experience, but we also have the reputation to back all of our services. Our attention to detail and receptiveness to each client's unique needs are what have allowed us to exceed our customers' expectations over and over again.
When you schedule a service from our company, you will receive:
Guaranteed work - You can rely on our satisfaction guarantee policy. If you are not 100% satisfied with our work, our crew will return ASAP to fix the problem. If for whatever reason we are unable to fix it, we will pay a competitor who can.
Experienced professionals - At Sharp Lawn Care, we only hire employees who are here for the passion of the industry rather than just a paycheck. Our team must receive training, testing, and certain certifications through our in-house training as well as the Iowa Department of Agriculture.
Prompt communication - We pride ourselves on our prompt responses to our customers. We are always diligent about checking emails, telephone messages, and other communication channels to ensure that no message goes unnoticed. We also always make sure that we are completely transparent throughout the process of our services; you will always know when our team will arrive and everything we did during our visit.
Competitive pricing - We utilize the best technology and are always looking to improve efficiency. This helps us reduce our overhead and lower your costs. We ensure the best products at fair pricing so that you can receive optimum results.
Core value-centered work - We use GREAT as an acronym for our core values: good, real, efficient, advantage, and trustworthy. Our company works as a team to always deliver exceptional results by living by our core values each and every day.
---
Our Services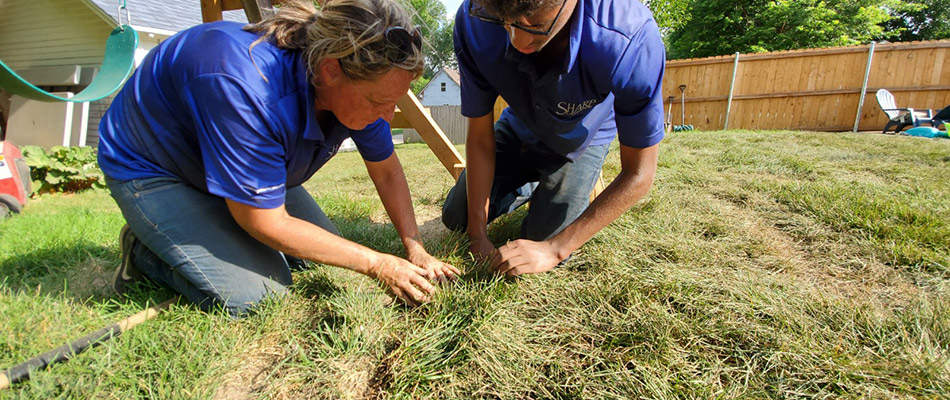 We are your experts in lawn care and pest control services. Our services include:
Lawn Inspector Package
Snow Removal
---
Call us today to schedule our lawn care and pest control services in your area!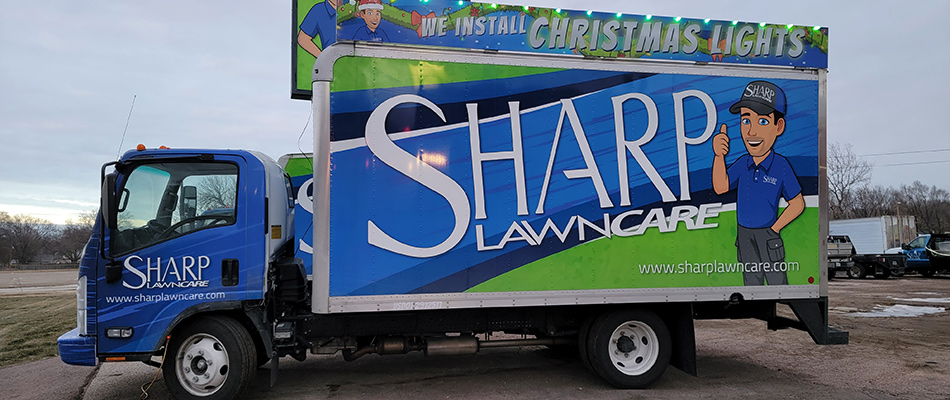 We are proud of the work we do for the Sioux Falls and Sioux City communities. We are always focused on the health of your grass and will do what it takes to give you your dream lawn. If you are ready to see what professional, reliable, and exceptional lawn care and pest control looks like, we're just a phone call away. We serve Sioux Falls, SD, Sioux City, IA, and other nearby cities in South Dakota like Tea and Harrisburg. If you are in the Sioux Falls area, give us a call at (605) 251-6880. If you are in the Sioux City area, give us a call at (712) 253-8024.