Professional Employees
At Sharp, we use our core values as the foundation for hiring. Those core values form the acronym GREAT: Good, Real, Efficient, Advantage, and Trustworthy. In emphasizing Good, we practice treating others how we would like to be treated ourselves, i.e., the Golden Rule. Integrity and honesty make us Real. Our unceasing drive to be better makes us Efficient, providing value you can't beat creates Advantage, and we prove we are Trustworthy by delivering consistent results that build confidence.
To maintain a professional appearance and foster trust and reliability, our employees always wear Sharp Lawn Care uniforms when they are on the job. With Sharp, you never have to wonder who those people on your property are.
For our employees. Sharp Lawn Care is not a paycheck; it's a career. We offer a career track that provides incentives for growth and advancement. Employees invested in their work also do better work, and ongoing training allows for certification as a Master Sharp Lawn Care Certified Technician.
Pay is another thing we don't take shortcuts on when it comes to our staff. If we want the best, we realize we have to pay well, and anyone meeting the qualifications to represent Sharp Lawn Care and serve our clients receives excellent compensation, which helps us retain the very best.
Expertise matters. Before any employee can work as a pesticide applicator, they must undergo training, testing, and certification through our in-house training and the Iowa Department of Agriculture.
Summary
Uniformed professionals for trust and reliability
Employees invested in a career, not a paycheck
Expert and ongoing training for the best care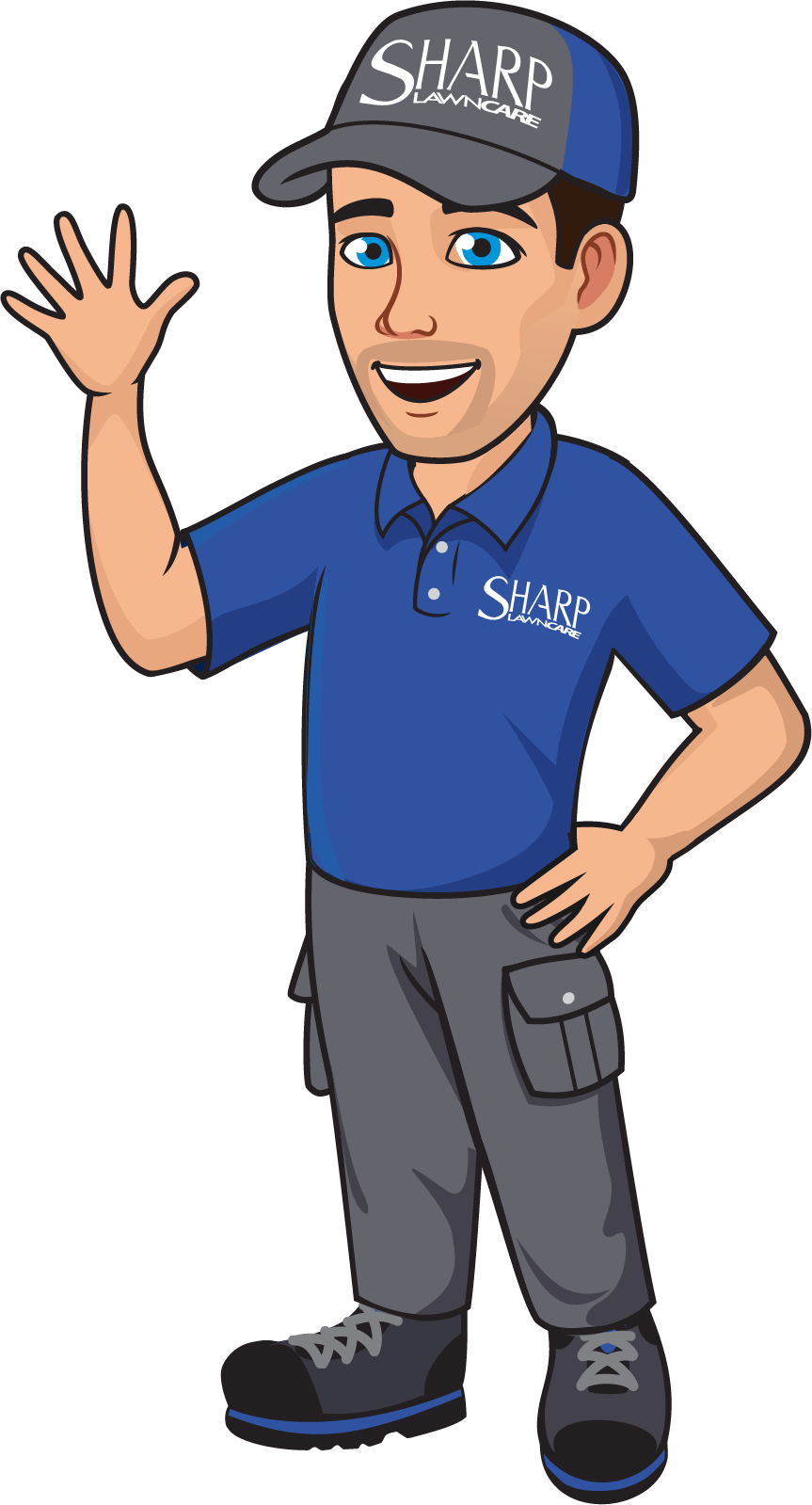 Guaranteed Work
Quality, value, and trust are always our top goals for our clients, and we don't compromise on any of them. That's why we back our work with a 100% satisfaction guarantee. If you're not satisfied, neither are we.

Anything we have to fix, we fix at no additional cost to you. If for some reason, we can't fix it, we'll pay someone who can.
If a problem arises during or after a job, we won't delay; we'll get it taken care of right away.
Sometimes we're working at a property, and we notice a problem. Whether it's something we did or if something else caused it, we're going to let you know, and we'll make recommendations about what can be done.
The same goes for noticing something a lawn needs or a potential spot of concern. Even if it isn't a "problem," we're still going to tell you about it.

All of our products are professional-grade. In making sure that all of our services are the best available, we cut no corners when it comes to expense, quality, and attention to detail.

Since weather can affect our work, we pay close attention to what the weather is doing, and we plan around it. Knowing the importance of lawn care timing, we always perform services at the prime times and the proper intervals.
In so many ways, we go the extra mile that most others won't. Just one example of many: if we notice weeds that are tough to kill, we'll perform spot spraying to get rid of them instead of leaving them, which most other services will do. Another example is how we pick up trash and other debris in a yard before we leave, even if we didn't put it there.

The pursuit of quality never ends, and we always strive to be even better. We regularly use pictures, videos, and random checks to provide quality control and improve upon what we do.
Summary
100% loophole-free satisfaction guarantee
Immediate attention if there's a problem to address
Going above and beyond the competition to provide the best value and care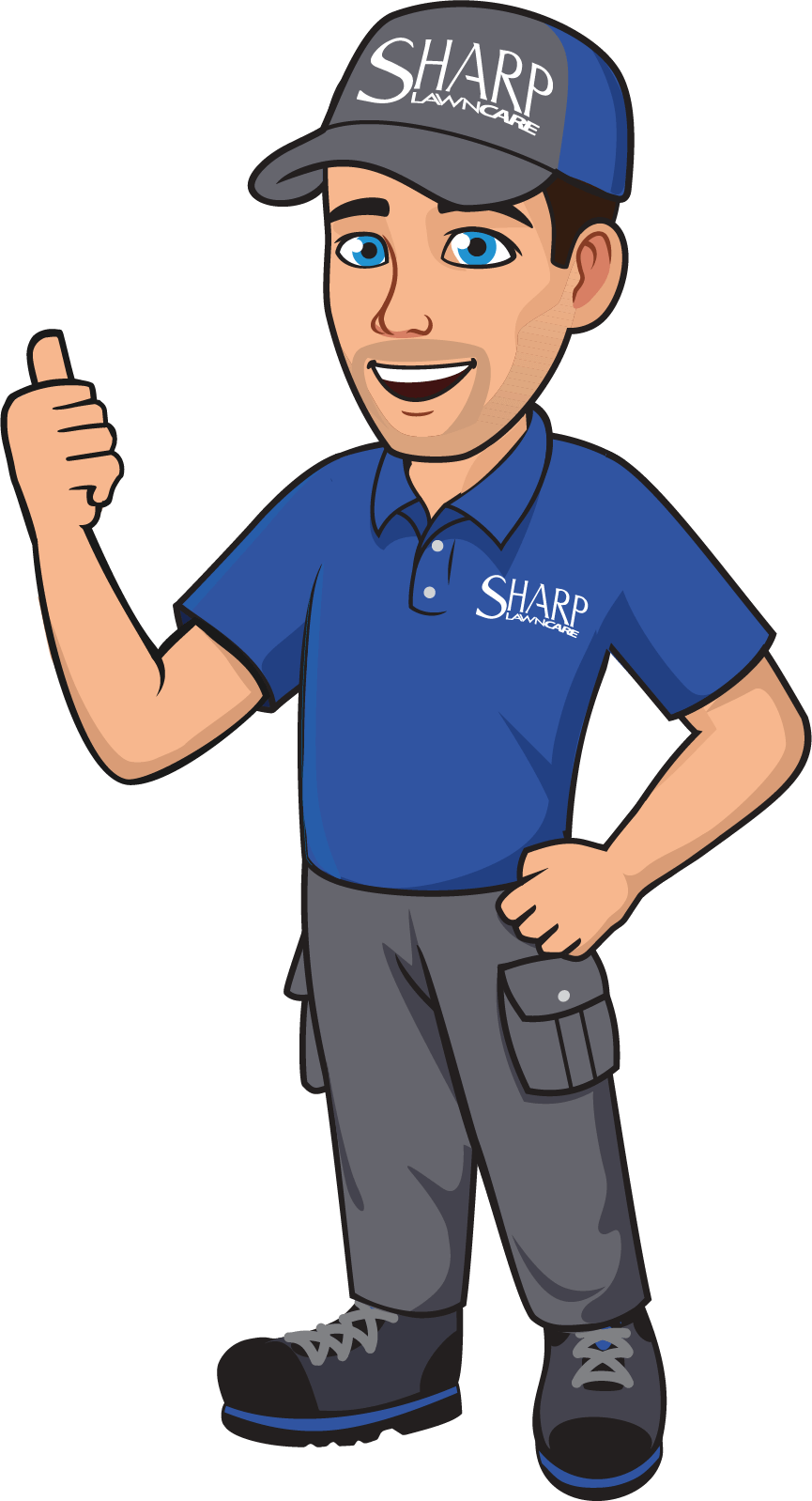 Prompt Communication
No phone tag, snail mail, or other delays for receiving an estimate. Because we use satellite technology to create estimates, we deliver them quickly via text or email.
Having to wait and wait for a response is frustrating, so we don't sleep on the communications end. We're diligent about checking emails, telephone messages, and other communication channels so that someone gets back to you quickly with the information you need.
When we're in the office, we actually answer the phones! If we're getting more calls than we can take all at once, we get back to you promptly when you leave us a message. Or if we see a missed call.
Any problem you tell us about won't be ignored, and we'll always let you know about any problems that we see.
Even though we set schedules for dependability and consistency, we can remind you before we come out to your property through your choice of a phone call, text message, or email.
After we do a treatment on your property, you'll know we were there to keep our promise to you because you'll find a hanger message on your doorknob and a sign in the yard announcing we were there and what we did.
The job isn't done until we know you're 100% satisfied, so we'll follow up quickly with a request for feedback after we service your property.
Summary
Accurate estimates via satellite technology delivered quickly through text or email
We actually answer phones and check messages
Clear communication before we come out and after we finish the work
Competitive Pricing
On a continuing basis, we sharpen pencils with our vendors. By doing this, we can continue making sure that we are passing on value to our clients through the best products and the best pricing for them.
Although our prices may not always be the lowest offered, one reason for that is paying our employees very well, which translates to better quality, a stronger work ethic, and a sense of pride in what they do, all of which pay off for your property's appearance and value.
Utilizing the best technology and always looking to improve efficiency are ways to reduce our overhead and lower your costs. Technology also allows us to deliver fast, accurate estimates by assessing property measurements via satellite.
We lower costs on your end by using email invoices, auto-charging of credit cards, and other paperless practices that reduce the use of and need for traditional office supplies. And by doing that, there's the satisfaction of knowing it's not just your grass we're helping keep green.
All clients have access to our online portal for their convenience, where they can log in to view and manage their accounts.
Summary
Lowering our costs to lower yours without sacrificing quality
Use of technology for better accuracy and efficiency
Ensuring the best products at fair pricing for optimum results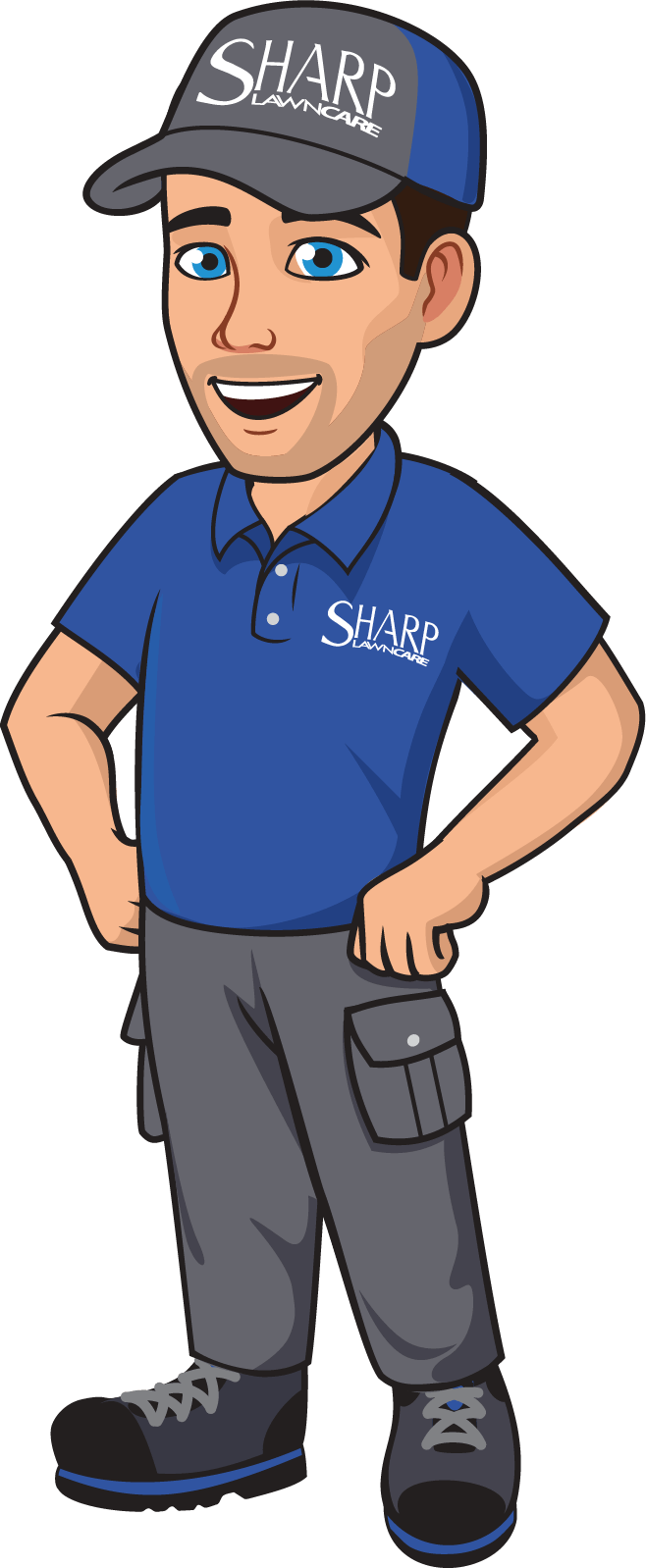 Core Value-Centered
Our core values can be summed up as GREAT: G for Good, as we treat clients and employees the way we would want to be treated; R for Real because we are about integrity and honesty; E for Efficient since we are always trying to get better and always trying to deliver the best value for the cost; A for the Advantage you get from the value that's hard to match or replace; and T for Trustworthy because our reliable results give you confidence in what we do. These values guide all of the business decisions we make.
Part of our commitment to being GREAT is ensuring quality after we finish a job. To do that, we use before-and-after pictures and verification of GPS records to make sure we did the job right.
At Sharp, we're a family and a team. As such, we support each other through excellent company-wide communication and a commitment to ensuring everyone has what they need to deliver the care we guarantee.
Our passion for lawn care doesn't stop when we leave a property. Because we have a dedication to transparency and education, we have a growing Learning Center on our website that features articles detailing tips, tutorials, and tricks of the trade. It's our way of empowering you and helping you understand why and how we do what we do.
As a company that takes pride in who we are and our work, we have our employees always wear uniforms and drive trucks with Sharp's name and branding on them. That's also a way of providing you security since you know who it is showing up on your property.

Our clients' properties receive the same respect our own do, and whenever we see we have to notify a client about something, we do it promptly. That's part of our commitment to transparency, integrity, and individual care.
Summary
Our core values are GREAT: Good, Real, Efficient, Advantage, and Trustworthy.
Quality control upon and following completion of work
Working as a team to deliver the value we promise to you