Expert Pest Control & Lawn Care Services in Le Mars, IA
Our array of services includes flea and tick control, weed control, soil care packages, and more!
Although the title of "happiest place on earth" is already taken, we think Le Mars, IA comes in as a close second since it's the world's ice cream capital. A single privately-held, family-owned company based here makes more ice cream than in any other city in the world! Residents and visitors of Le Mars can enjoy their ice cream while teeing up at the Willow Creek Golf Course or taking a stroll through the vibrant Le Mars Arts Center.
Sharp Lawn Care is proud to serve the communities in and around Le Mars, IA with exceptional exterior pest control and lawn care services. Our lawn care services will nourish your grass and encourage healthy growth while our pest control services will prevent insects from taking over your property. Call us today at (712) 253-8024 to schedule any of our services!
---
We offer packages that will monitor and maintain the health of your lawn and landscape.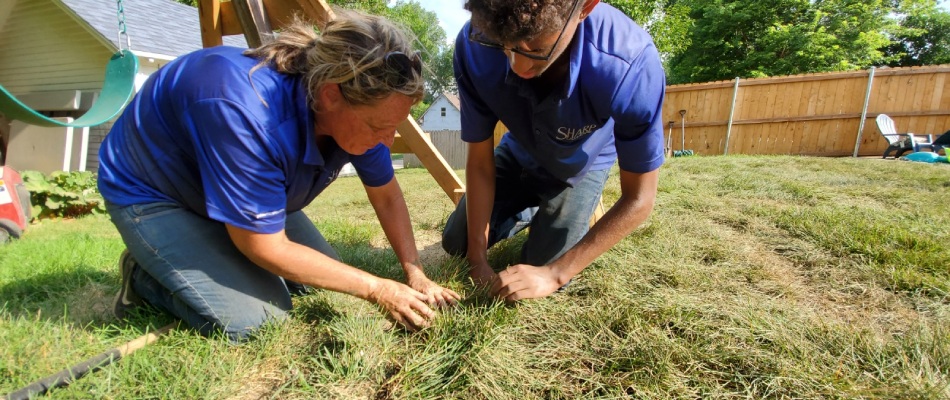 We offer a variety of packages to monitor and maintain the health of your lawn and landscape. We will monitor the health of the soil in your lawn year-round with our lawn health package, doing three inspections a year and a lab soil test.
Going hand-in-hand with the above, to bolster undernourished soil, we offer a soil care package that will rebalance your lawn's soil with a unique blend of micro-organisms, microbial food, micronutrients, and more.
To keep uncontrolled vegetation from claiming space in your property, our vegetation control package will specifically target pesky plants like weeds and vines from early spring to early fall.
---
Our lawn care services will nourish your lawn and get rid of pesky weeds.
Our fertilization program will bolster your grass with nutrients like nitrogen, phosphorus, and potassium to encourage healthy, green growth and strong root development year-round.
With weed control in place, your lawn will be able to enjoy all the wonderful nutrients in the soil without competition from pesky weeds. We also offer a landscape bed weed control lawn care program to give the same benefit to your landscape plants, allowing them to grow without the bed being taken over by weeds.
Aerating your lawn will help reduce soil compaction and improve the flow of nutrients, air, and water to the roots of your grasses. To take advantage of this loose soil, we recommend pairing aeration with overseeding to flood your lawn with fresh grass seed and fill in any bare spots with healthy grass.
Our curative lawn disease treatment will get rid of any diseases that are running rampant in your lawn and damaging your grass!
Bugs can be a headache on a lawn, but our lawn insect control will protect your lawn from over 75 different types of insects and get rid of them on contact. We also offer preventative treatments like grub control to help avoid any grub issue from developing, saving your grass from damage.
Our shrub and tree fertilization will nourish trees and shrubs with the nutrients they need to grow and become strong. Insects may also take a liking to these plants, so our tree and shrub insect control will ensure they stay free of pests! We offer tree and shrub disease control as well to keep your shrubs and trees safe against other threats to their health.
---
Professional pest control will kick pests like mosquitos and chiggers to the curb!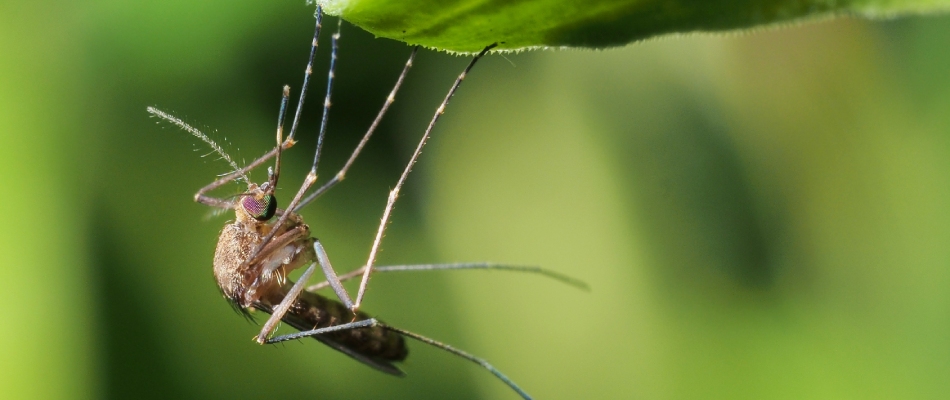 Our professional flea and tick control will keep your pets and loved ones safe from these biting bugs with four total treatments a year.
With our mosquito control program, we'll do an initial inspection of your property and then apply multiple targeted treatments to get rid of them!
Perimeter pest control is essential to keeping your home or office building insect-free. We'll spray a barrier around the perimeter that will stop pests in their tracks!
Our chigger control treatments will eliminate existing mites from your property!
---
Call us today to schedule any of our exterior pest control or lawn care services!
At Sharp Lawn Care, our team's dedication and knowledge of the craft are a given. What we add that sets us apart is that we're focused on providing best-in-class customer service on top of our lawn and landscape expertise! With you as our #1 priority, we not only produce excellent results but an effortless experience, and that's what you'll get every time you hire us. If you're in Le Mars, IA or a nearby city, call (712) 253-8024 today to schedule any of our exterior pest control or lawn care services!