We Offer Chigger Control in Sioux Falls, SD, Sioux City, IA & Surrounding Areas
Schedule our chigger treatments for a pest-free lawn!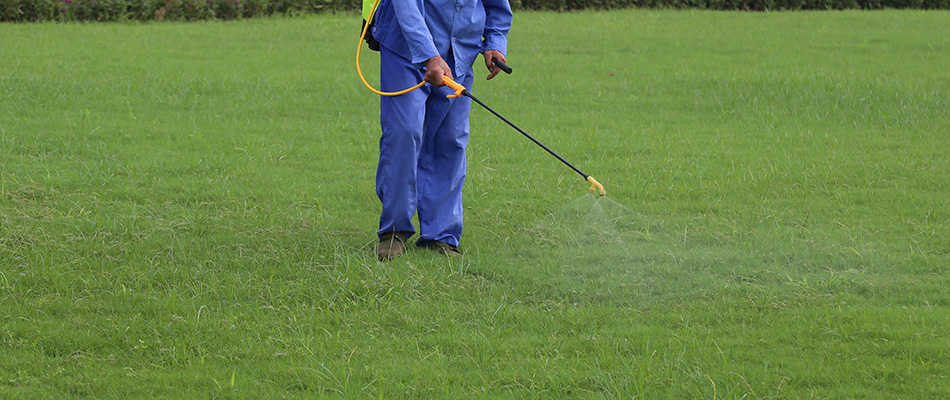 Chigger mites are small, but they pack a big punch when it comes to destroying turf grass and latching on to and biting humans. Our team offers professional chigger control treatments via our Lawn Defender Package. These treatments will eradicate chigger mites from your lawn and keep your yard and loved ones safe. These days, pest control does not have to be dangerous for the environment. Our company chooses to use eco-friendly insecticides that are still incredibly effective!
Our Lawn Defender Package will not only eliminate chigger pests but will also free your property from several other irritating pests like cockroaches and spiders. After your lawn has been treated, we recommend staying off of your grass until the treatments have completely dried. Our services are available to commercial, residential, and HOA properties in Sioux Falls, SD, Sioux City, IA, as well as surrounding areas in South Dakota, including Tea and Harrisburg. Call our office today at (712) 253-8024 to get started!
---
How We Treat Chiggers
Take it from us, chiggers are one type of lawn pest that you never want hanging around your grass. We can make chiggers a non-issue by using our surface insecticide treatments on your lawn. Our pest professionals are trained in dealing with chigger mites and will know exactly what to do from the moment we arrive at your property. We will begin by searching your grass for areas where these pests often hide, including any thinning, unhealthy spots of your turf as we spray your entire lawn.
You should know that chiggers are mites that will not completely disappear after just one treatment. These pests are in it for the long haul. In order to thoroughly protect your grass, we devised our Sharp Lawn Defender Package which is a treatment plan that includes 5 separate pest treatments throughout the year. We will visit your property beginning in May to treat your lawn and will administer our last treatment in either late August or September.
Our surface insecticide is specially crafted with an eco-friendly formula.
---
Our Lawn Defender Package includes more than chigger protection.
It's nice to be able to purchase things in life that serve more than one purpose. That is exactly what our Lawn Defender Package can provide for you and your family. When you sign up for this service, not only will we be able to deal with the chiggers on your property and help keep them out of your grass, but we will also be able to treat several other pests. Our insecticide is incredibly effective against these pests as well:
---
What to Do After We Treat Your Lawn
After we have sprayed your lawn with our insecticide, the treatment will begin to absorb into your grass and soil to eliminate the pests. At this point, we will recommend that you stay off of your grass until the treatment has completely dried. This process should only take about an hour. After that, you can begin using your lawn like normal again!
---
Call us today to schedule our chigger control treatments!
We offer thorough chigger control treatments throughout Sioux Falls, SD, Sioux City, IA, and surrounding cities in South Dakota including Tea, and Harrisburg. If you would like to schedule our chigger control service, give us a call today at (712) 253-8024. We look forward to working with you so that you can enjoy a chigger-free lawn.