Expert Pest Control & Lawn Care Services in Jefferson, SD
We've been providing excellent lawn care and pest control services since 2005.
The city of Jefferson, SD is home to a tight-knit population of under 1,000 people, but that doesn't keep them from having a good time. The Jefferson Days of '59 is a yearly celebration that has been running since 1999 to bring the community together for good times and good memories. Everyone is invited to enjoy free food, music, games, and fireworks at the local Tower Park!
Our company provides exceptional pest control and lawn care services to the tight-knit communities in and around Jefferson, SD. We offer lawn fertilization, aeration, mosquito control, flea and tick treatments, and much more. Call our team at (605) 251-6880 today to get a quote for your next service!
---
Our Lawn Care Services: Fertilization, Weed Control, Overseeding, & More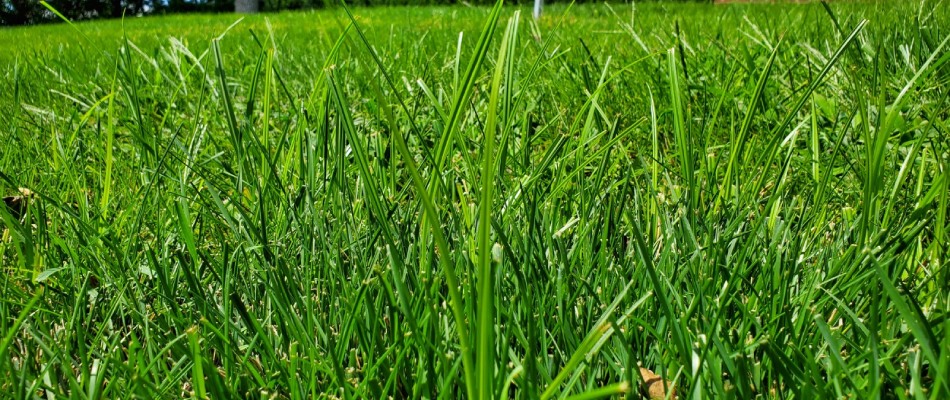 Our team will nourish your lawn with professional lawn fertilization treatments that include essential nutrients like nitrogen, phosphorus, and potassium. With this support, your lawn will be well-equipped to grow healthy and strong!
Quackgrass, goosegrass, ground ivy, wild violet, and other weeds will be a problem of the past when you sign up for our weed control treatments. Our services are comprehensive and we have several packages so everyone can find the right fit for their lawn!
Our landscape bed weed control service includes both pre- and post-emergent treatments to keep your landscape beds free of weeds so your plants can grow unhindered!
Our team can aerate your lawn to reduce soil compaction, allowing for nutrients to reach and nourish the deep roots of your grass.
If your lawn is looking sparse, schedule our overseeding service. We offer this service in the late summer and will fill your lawn with fresh grass seed to encourage lush growth!
We can protect your lawn against lawn diseases like rust, powdery mildew, leaf spot, and more! Our treatments are thorough and will ensure that no blade of grass goes unshielded.
Provide the same level of care to your trees and shrubs with our expert fertilization and insect and disease control services made just for them!
---
Our Pest Control Services: Fleas, Ticks, Mosquitoes, Grubs, Ants, & More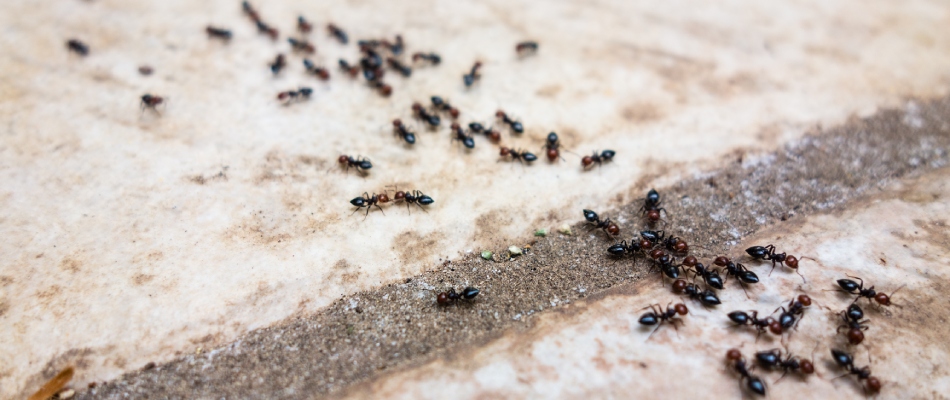 Our flea and tick control services will involve multiple treatments to ensure that we kick fleas and ticks to the curb and keep it that way!
Beginning with a thorough inspection to identify any trouble areas, our mosquito control will eradicate existing mosquitoes and help create a barrier that deters more from making a home on your property.
Combat ants, cockroaches, fleas, spiders, ticks, and much more by signing up for our perimeter pest control service.
Grubs won't have the opportunity to harm your lawn with our preventative grub control treatments! We can also apply a curative treatment to put a stop to an active infestation.
We can eliminate chigger mites from your lawn by applying a surface insecticide, making certain that we don't miss any of their common hiding spots!
We'll protect your lawn from
lawn insects
like chinch bugs, webworms, billbugs, and more!
---
Call our team today to schedule any of our pest control and lawn care services!
At Sharp Lawn Care, we believe in providing prompt communication right alongside exceptional results and customer service. Our experienced professionals will treat your lawn and landscape with an unmatched level of careful diligence. Every one of our treatments is applied with great attention to detail to ensure that they have maximum effectiveness, whether it be a lawn care treatment or pest control. These services are available to commercial, residential, and HOA property owners in Jefferson, SD and surrounding cities. Get in touch with our office today by calling (605) 251-6880 to schedule your next service!