Professional Lawn Care & Pest Control in Ponca, NE
Our team provides top-tier lawn care and pest control services to property owners in Ponca, NE!
With a population just topping 1,000, Ponca, NE is a growing city that keeps its small-town roots well intact. Ponca serves as a convenient respite from busy metropolitan life while being in close enough proximity that its residents can work in the bigger cities and return home to humble bliss. Ponca State Park is one of the best representations of this, a regular weekend destination due to its scenic vistas, vibrant wildlife, rolling hills, and lodges.
Our company helps complete the bliss for residents in Ponca and nearby areas by providing exceptional lawn care and pest control services. Our broad range of services includes fertilization, tree and shrub care, mosquito control, flea and tick treatments, and more. If you're in the area and ready to work with the best, call our team at (712) 253-8024 today to get a quote!
---
Our Lawn Care Services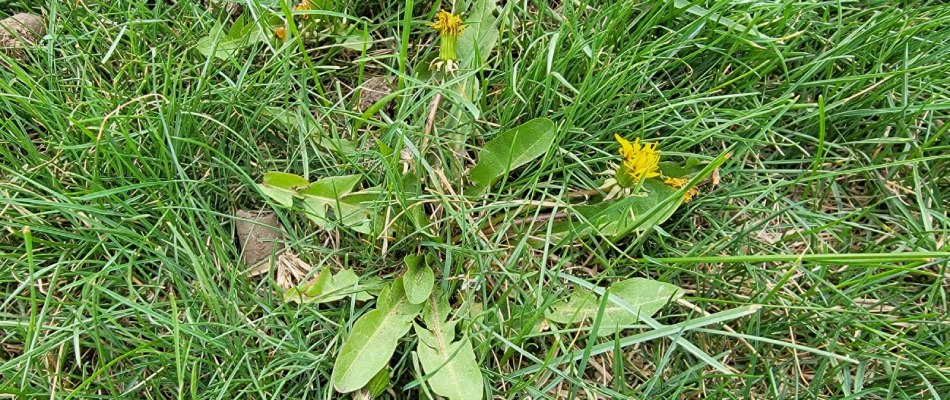 With our lawn care services bolstering the health of your lawn, you're going to see your grass start to shine. We'll unlock its true potential by nourishing it with nutrients like nitrogen, phosphorus, and potassium, and keeping weeds at bay so that your turf can be the star of the show. We've also developed treatments to stamp down lawn diseases like rust, powdery mildew, and leaf spot. With us on the case, you can be confident that your lawn and landscape are being taken care of from all sides!
Our shrub and tree care includes fertilization as well as insect and disease control to keep your landscaping plants happy and healthy.
---
We offer specialty packages to encourage excellent lawn health, soil care, and vegetation control.
Our team developed specialty packages to elevate the care given to your lawn that much further. Our lawn health package includes three yearly inspections where our professionals will scour your lawn for any issues, including unbalanced nutrients in the soil, potential disease or insect infestations, and more. Our vegetation control service will ensure that unwanted vegetation like weeds, woody brush, vines, and more are kept in their place (and out of your property!). For soil care, our treatments include a unique blend of microorganisms, micronutrients, and more to amend your soil so it can properly nourish your grass.
---
Our pest control services can give you protection against fleas, grubs, mosquitoes, and more.
Pests will be a problem of the past with our comprehensive insect control services. Whether you're struggling with grubs, chiggers, or other lawn insects or just want general protection from ants, cockroaches, fleas, mosquitoes, and insects of that ilk, we've got a service for you. Our technicians are diligent in their application, ensuring that they sniff out any hiding spots that insects love to hole up in like shady areas, bushes, and standing water.
---
Call our team today to schedule your next lawn care or pest control service!
At Sharp Lawn Care, we don't believe in doing anything halfway. When our team arrives at your property, it's game on! Whether we're applying fertilizer, treating your landscape bed for weeds, or putting up a barrier to ward off mosquitoes, we're going to take it seriously and make sure that we cross all our T's and dot all our I's. Our services are available to property owners in Ponca, NE and nearby cities, so if you're in the area, call our team at (712) 253-8024 today to schedule your next lawn care or pest control service!