We provide expert lawn care and pest control services for homes and businesses in Dakota City, NE.
Our experts work to nurture your lawn and eliminate troublesome pests like mosquitoes, fleas, ticks, and more.
Dakota City, NE is a city in Northeast Nebraska that boasts a small-town charm while offering access to urban amenities. It is also one of the most historic communities in the state. In fact, the oldest Lutheran church in Nebraska, the Emmanuel Lutheran Church, is located in Dakota City! This city also features several parks, one of which is the Cottonwood Cove Park, a 4.5-acre park that features an amazing view of the Missouri River.
At Sharp Lawn Care, we help homeowners and business owners in Dakota City, NE nurture their lawns with our expert lawn care services. Our crew also offers reliable pest control services to eradicate troublesome pests like mosquitoes, fleas, ticks, spiders, and many more from your property.
---
Our Comprehensive Lawn Care Services Ensure Your Grass Is at Its Best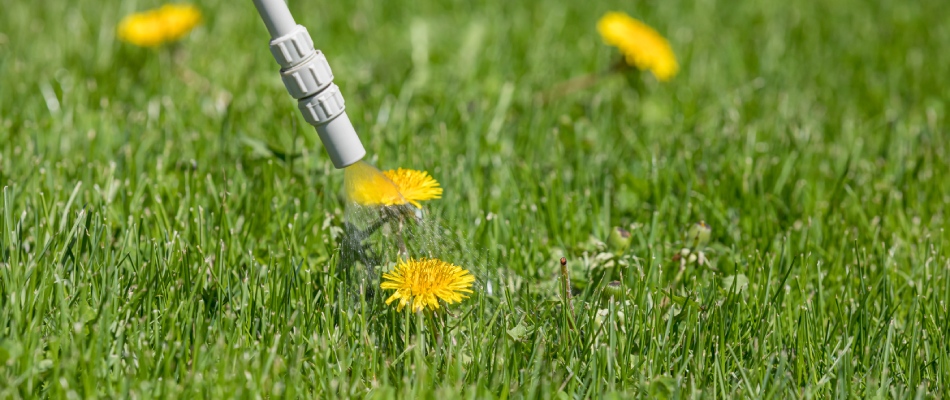 At Sharp Lawn Care, we have 18 years of experience looking after lawns in the Dakota, City, NE area. We offer these comprehensive lawn care services that will ensure your grass has everything it needs to flourish:
Lawn Fertilization: We offer three lawn fertilization packages, each of which will provide your grass with vital nutrients for vibrant growth.
Weed Control: We'll eliminate weeds from your property in Dakota City to maintain your lawn's optimum health and preserve your curb appeal.
Lawn Aeration: Our lawn aeration service reduces soil compaction to allow vital nutrients, water, air, and sunlight to reach the roots of your grass.
Overseeding: Make the grass greener and thicker on your lawn by scheduling our overseeding service this fall as an add-on to our aeration service.
Lawn Diseases: We provide curative lawn disease treatments to eliminate diseases that impact your lawn's health and appearance.
Lawn Insects: Our 5-step lawn defender package targets common lawn insects in the Dakota City area, like chinch bugs, webworms, billbugs, and more.
Landscape Bed Weed Control: Sign up for this service to keep your landscape beds weed-free!
Lawn Health Package: This package includes 3 lawn inspections for diseases and insects and a soil test so that our experts can monitor and stay on top of your lawn's health.
Vegetation Control Service: Our team will eliminate unwanted vegetation on your property.
Soil Care Package: This package involves 6 treatments that ensure your soil is in excellent shape to provide your grass with an ideal environment to grow.
---
Keep your home or business in Dakota City free from pests with our pest control services.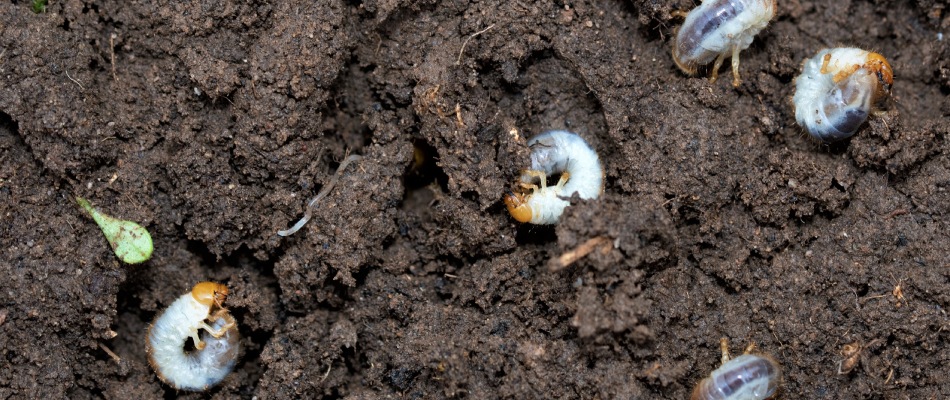 Our team at Sharp Lawn Care offers the following pest control services to ensure your home or business in Dakota City is pest-free:
Perimeter Pest Control: We apply our eco-friendly insecticide on the perimeter of your property and in harborage areas to deter pests like ants, spiders, crickets, and more from making their way inside.
Flea & Tick Control: This service involves an initial inspection before applying our treatments to ensure we target all the areas where fleas and ticks like to hide.
Mosquito Control: Reduce the mosquito population on your property by scheduling our mosquito control treatments.
Chigger Control: We will make chiggers a problem of the past by applying our treatments 5 times a year.
Grub Control: We offer curative and preventative grub control treatments.
---
Call our experts today to schedule our lawn care and pest control services!
At Sharp Lawn Care, we offer a 100% loophole-free satisfaction guarantee on all of our services. Our lawn care and pest control services are available to commercial, residential, and HOA property owners in Dakota City, NE. Call us today at (712) 253-8024 to schedule our services!