Professional Pest Control & Lawn Care Services in Moville, IA
We've been helping your neighbors reach their lawn and landscape goals since 2005!
Moville, IA is a modest town focused on fostering a healthy and happy community for its residents. Special attention is given to providing a rich environment for children to grow up in, teaching them the importance of sportsmanship, honor, and integrity with the Moville Youth Recreation Association at the center of that effort. There are many wonderful ways to pass the time here, including visiting Maxwell Remembrance Park, a memorial park that was built in part by local veterans.
It's our utmost pleasure to serve the communities in and around Moville with top-tier lawn and landscape solutions! Our professional services include pest control and lawn care services like mosquito control, fertilization, and specialty packages to help monitor and maintain the health of your lawn and landscape.
---
Our lawn care services will bolster your lawn's health and protect it from pesky diseases and insects.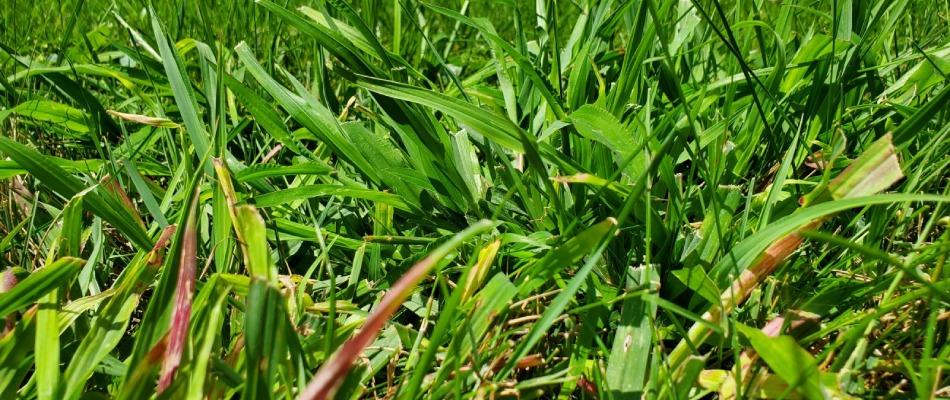 We have developed a fertilization and weed control program specifically for our area to encourage robust, healthy growth in your lawn without the headache of nutrient-thieving weeds in the mix. To further bolster your lawn, we offer aeration to break down soil compaction and improve the flow of nutrients. Overseeding is best paired with this service, as aeration creates space for grass seeds to get great soil contact and fill in any bare spots in your lawn.
When lawn diseases like rust, powdery mildew, and leaf spot come knocking, you can count on our lawn disease treatment to get rid of them so your lawn can start recovering. Similarly, our lawn insect service will protect your lawn from insects like chinch bugs and webworms. For grubs, we've developed a grub control program to stop them in their tracks before they destroy your lawn!
Our team can also show some care to your shrubs and trees! Our shrub and tree fertilization program will provide nitrogen, phosphorus, and potassium to your plants so they can grow healthy and strong. You can ensure they're as protected as your lawn too with our shrub and tree insect and disease control services to keep them safeguarded against threats to their health!
---
We have packages to boost soil health and keep unwanted vegetation at bay.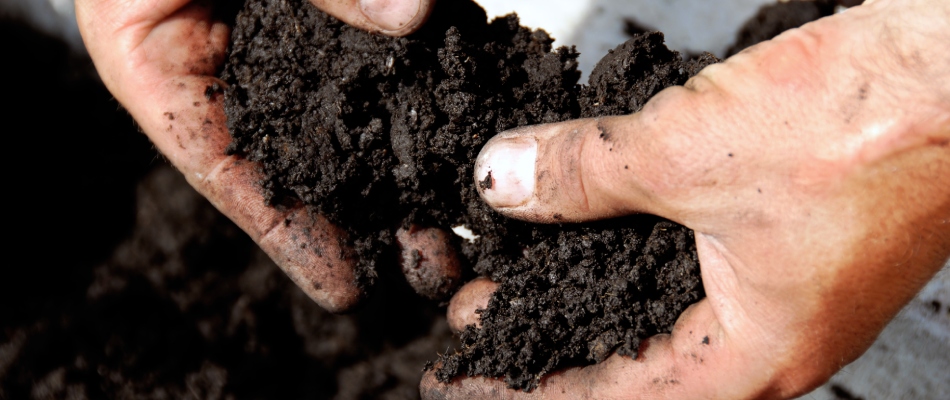 To keep a finger on the pulse of your soil's condition, we offer a lawn health package that will ensure your soil is packed with the nutrients needed to allow your grass to thrive. You can pair this with our soil care package that will apply a pH balancing conditioner, nutrient enhancer, and more to the soil, boosting the quality for your grass's benefit. To eliminate unwanted vegetation from your property like vines and weeds, we offer a vegetation control package that focuses on thorough application to areas they love to hide!
---
With pest control as thorough as ours, you won't need to worry about mosquitos or chigger mites ever again!
We offer a variety of exterior pest control services to keep your property pest-free! Our flea and tick control involves a thorough inspection to identify any trouble areas and multiple treatments to ensure we get them all. Our mosquito control works similarly, with a special focus on areas that harbor mosquitos to ensure we eradicate them from your property.
Our perimeter pest control treatment will guard your home or business against more than 75 types of pests including ants, cockroaches, earwigs, and spiders. We also offer a specialized treatment for chigger control to eliminate chigger mites from your lawn!
---
Call us today at (712) 253-8024 to schedule any of our pest control and lawn care services!
Doing things the Sharp Lawn Care way means that we not only go above and beyond for every job, but we do it with a smile. It's our commitment to you that our services are always going to be best-in-class, whether you're scheduling pest control or lawn care. We proudly offer these services to residential, commercial, and HOA properties in Moville, IA and nearby communities. If you're in the area and ready to see a change in your lawn and landscape, we're ready to deliver! Call us today at (712) 253-8024 to schedule!