Flea & Tick Control Treatments in Sioux Falls, SD, Sioux City, IA & Surrounding Cities in SD
Our Lawn Defender Package will keep your property protected from fleas and ticks all season long.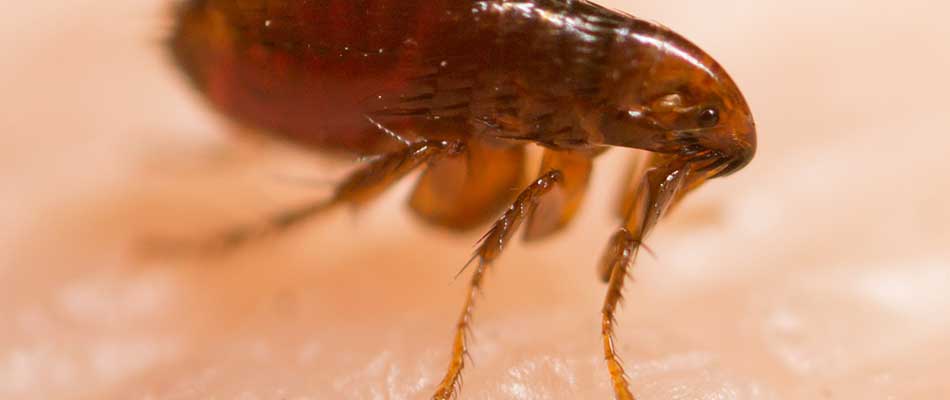 Fleas and ticks are never fun to find on your property, especially if you have pets. If they latch onto you, your family members, or your pets, they have the potential to transfer diseases like typhus and Lyme disease. That is why it is so important to take the correct measures to get rid of them before they cause harm to you or a loved one.
Both our Lawn Defender and Home Defender packages will protect your home and yard from fleas and ticks. Our Home Defender Package also targets many other pests like ants, spiders, cockroaches, and termites. Our process begins with an initial inspection to get a good idea of what needs to be done for the best results. We will identify any harborage areas and make a note of them to ensure that these spots are taken care of. Then, we will begin the first treatment. Our crew will return three times throughout the active season to re-treat and keep your property protected.
We proudly serve properties located in the Sioux Falls, SD and Sioux City, IA areas, as well as nearby areas in South Dakota like Tea and Harrisburg.
---
Our flea and tick control process involves an initial inspection and multiple treatments.
The first step to eradicating fleas and ticks from your home and yard is an initial inspection. A member of our team will arrive at your property to take a quick look around. We already know that we will be spraying the perimeter of your home, so the purpose of this inspection is to identify any harborage areas that will need to be focused on at the time of treatment. Once all harborage areas are identified, we will schedule and apply your first treatment.
After the initial application, you will actually start to notice an increase in fleas, ticks, and other pests in and around your home. Do not be alarmed! This actually means that the product is working. Our treatment flushes out the pests and adheres to their bodies so that they spread the product among the other pests on your property. Eventually, they will all die out and you will be left with a barrier around your home that no fleas, ticks, or other pests will cross.
Our flea and tick control service doesn't end there. We will return to your property 3 more times through early fall to re-treat the perimeter and harborage areas. We will also check for newly developed harborage areas and treat those as well.
We use the active ingredient bifenthrin to eradicate all of the fleas and ticks on your property.
---
Our Home Defender and Lawn Defender packages eradicate fleas, ticks, and many other pests.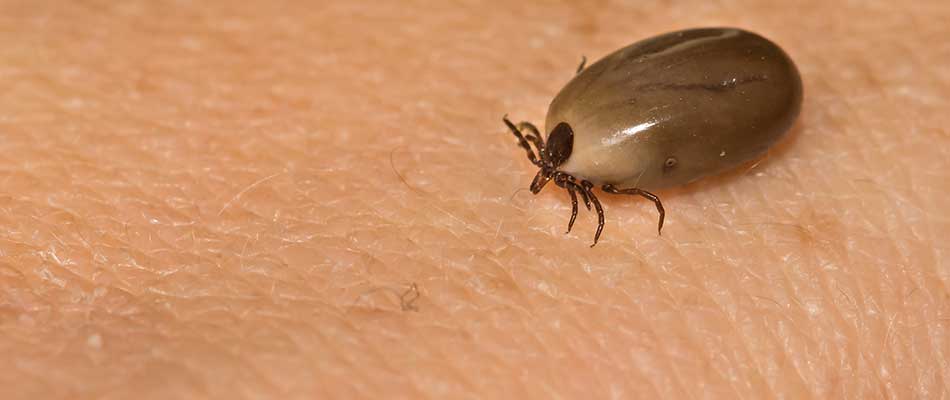 While we are treating your property for fleas and ticks, our home defender package targets many other types of pests as well. Talk about killing multiple birds with one stone! Bifenthrin is the active ingredient in our pest control products and targets over 75 types of pests, including:
Fleas
Ticks
Spiders
Cockroaches
Ants
Termites
Wasps
Stink bugs
Etc.
---
Protect your property against fleas and ticks. Sign up for our home defender package today!
Fleas and ticks are not the kinds of guests that you want to see in your home or on your property. We can eradicate the issue and protect you, your family, and your pets with our Lawn Defender and Home Defender packages. Our company has been in the pest control industry since 2005. We have the knowledge, training, and experience to keep you safe. If your property is located in Sioux Falls, SD, Sioux City, IA, or a nearby area in South Dakota like Tea or Harrisburg, contact our expert flea and tick control company to sign up. Customers in Sioux Falls, SD call (605) 251-6880, or if you live in the Sioux City, IA area, call (712) 253-8024 to schedule your flea and tick control services.