We offer lawn and landscaping services to commercial and residential properties in Canton, SD.
Our experts are equipped with the skills and equipment to strengthen your lawn and target invasive pests.
Canton is a thriving city in the southeast portion of South Dakota bordering Iowa. Locals in Canton enjoy the charming parks and the competitive school system. One of our favorite things about Canton is the Newton Hills State Park, where you can enjoy activities like camping, hunting, fishing, horseback riding, kayaking, and other activities.
We are glad to provide our lawn and landscaping services to commercial and residential properties in Canton, SD. Our team has 18 years of experience strengthening lawns and targeting invasive pests. We are equipped with the right skills and equipment to get the job done right.
---
Bolster the health of your grass with our lawn care services.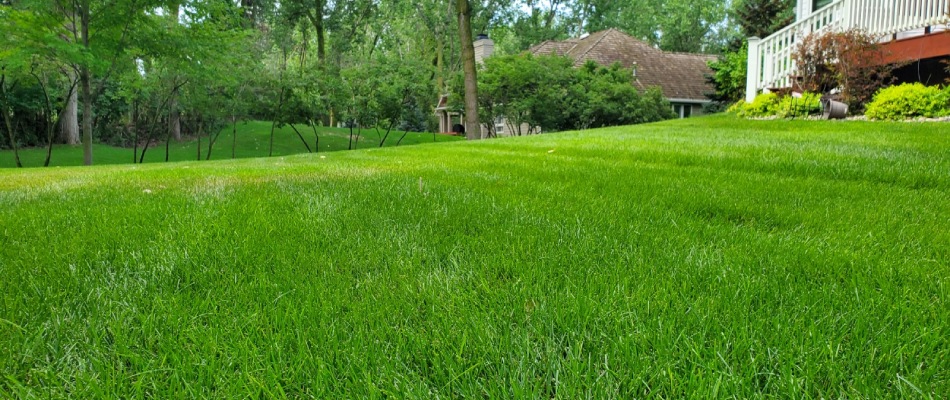 To keep your grass strong and thriving, we provide lawn fertilization treatments to nourish it with much-needed nutrients. Our weed control treatments will get rid of pesky weeds to ensure your lawn will not have to compete for these nutrients.
A common issue for lawns in and around Canton, SD is soil compaction. Luckily, we provide a lawn aeration service to relieve soil compaction and allow for better movement of vital nutrients and resources. We also offer an overseeding service, where we will add grass seeds to your existing lawn to bring in new growth and create a thicker, fuller lawn.
We also carry treatments that can target lawn diseases and lawn insects, so your grass is always in optimum health. We also offer a grub control service that can prevent grubs from ever becoming a problem on your turf!
Here at Sharp Lawn Care, we provide a lawn health package that will allow our team to monitor the health of your grass so we know what measures to take next to bolster its growth. We also have a soil care package that will ensure your soil is in its best state to provide the best environment for your grass.
---
Our Landscaping Services Including Landscape Bed Weed Control & Tree & Shrub Care Services
The appearance of your landscape beds can improve your curb appeal, so you'll want to keep them looking good always. We can help with that! Our landscaping services include a landscape bed weed control service that eliminates invasive and unappealing weeds from your landscape beds.
We also provide a tree and shrub fertilization service that will strengthen your trees and shrubs to keep them healthy throughout the year. As part of our goal to care for your plants, our team will protect them from a wide range of pests like aphids, spider mites, and elm borers with our tree and shrub insect control service.
---
We provide pest control treatments to eliminate insects that damage your lawn and invade your property.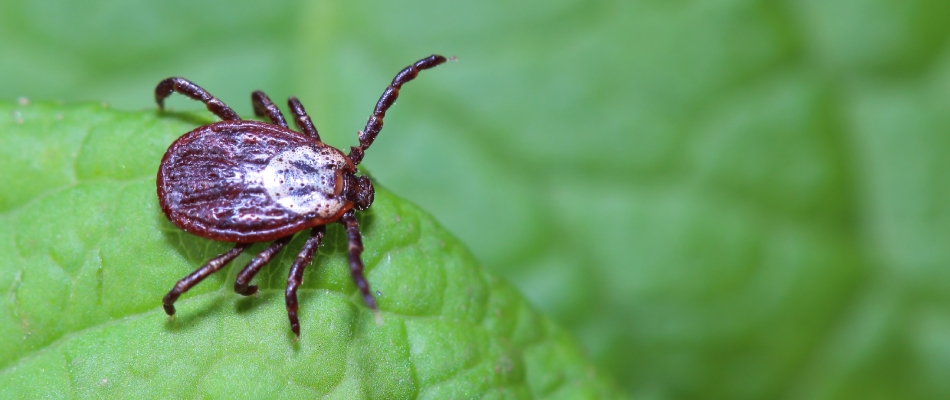 Our team at Sharp Lawn Care offers a perimeter pest control service to help defend your home or business in Canton from invasive insects. We do this by applying our treatments in areas where creepy crawlers can hide and gain entry into your home or business. We also provide a mosquito control service that involves spraying our top-quality product across your yard and in harborage areas. If you see fleas, ticks, or chiggers on your property, schedule our chigger control and flea and tick control services right away so our crew can eliminate them!
---
Call us today to sign up for our lawn and landscaping services.
At Sharp Lawn Care, we offer top-of-the-line lawn and landscaping services to homes and businesses in Canton, SD. Our team is full of professionals who are committed to providing you with the best results possible! Sign up for any of our services today by calling us at (605) 251-6880.