Lawn Care & Pest Control Services in Jackson, NE
Our professionals focus on communication and quality to deliver exceptional lawn care and pest control services.
Jackson, NE is a city that remembers and honors its history. This city was founded after another town, St. John's, was threatened by the encroaching Missouri River, and by 1866, everyone had packed up and settled in what is now Jackson. The perseverance of the residents in the area shines through in the city motto today: "Proud past, bright future." Another great example of this is the Jackson-Hubbard Veterans Memorial, which names and honors veterans from Jackson and a nearby city, Hubbard, both living and deceased.
A city with so much honor and pride deserves nothing but the best – so that's what we provide. Our professional lawn care and pest control solutions are available to commercial, residential, and HOA property owners in Jackson and nearby areas. Call our team at (712) 253-8024 today to schedule your next service!
---
We can care for your lawn with fertilization, weed control, aeration, and more.
It's no secret that lawn care services are the key to achieving a lush, green lawn, but finding the right people to implement them can be tough. Luckily, you've found us! Our team is dedicated to nourishing every lawn we take care of as we would our own. We are perpetual students of the needs of turf throughout the seasons and are always working to adapt and evolve our treatments and services to achieve the best results. Because of this, you can rely on us to always be one step ahead of the curve in your lawn care, providing boosts of nutrients before we enter seasons that would stress your grass, combating weeds, and offering specialty packages to elevate our care even further.
For shrubs and trees, our fertilization and insect and disease control treatments ensure they have all the care they need to thrive!
---
Our team of professionals will protect your lawn against diseases and insects.
Throughout the year, there are many challenges that your lawn will face. With us by your side, your lawn will be fully equipped with all the tools it needs to face these challenges and emerge the victor! Whether it be pests like chiggers, billbugs, and chinch bugs, or diseases like rust, powdery mildew, and leaf spot, we can help protect your lawn against them and much more. Our treatments are thorough and comprehensive, applied by professionals that are meticulous and will ensure no spot is missed!
---
We can defend your property against pests like fleas, ticks, mosquitoes, and more with our pest control services.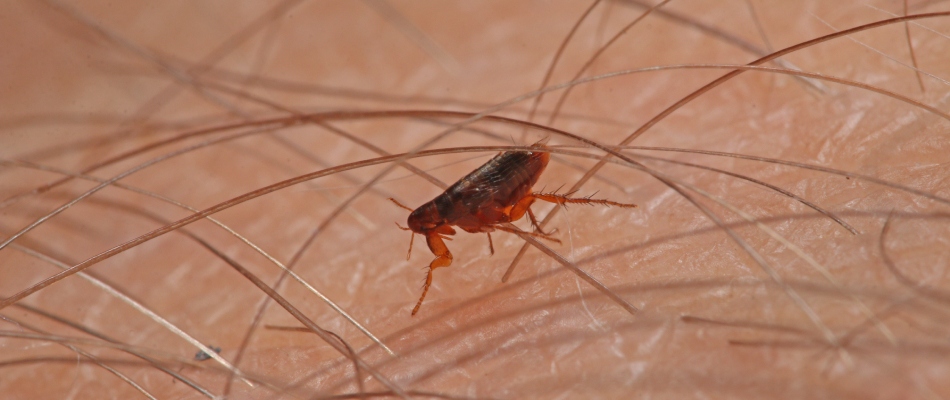 We can also defend your property against many other kinds of pests that might be more of a nuisance to you than your lawn! No one wants the family barbeque to be disturbed by painful, biting insects like fleas, ticks, mosquitoes, ants, and more, so our services are designed to keep these pests out of your hair.
---
Call our team to schedule any of our professional lawn care and pest control services!
At Sharp Lawn Care, our passion for this industry grows deeper every day, bolstered by each exceptional service we perform and each happy customer we serve. This ongoing cycle of motivation is what keeps us fired up to improve upon our products and services perpetually, even when we've already achieved top performance! You can count on us to stay on top of the latest industry trends and techniques, keeping your lawn and landscape up-to-date with the best in the business. We provide these services to property owners in Jackson, NE and surrounding cities. If you're in the area and ready to partner with the best, call our team at (712) 253-8024 today to schedule your next lawn care or pest control service!