Most home and business owners in the Sioux Falls, SD area want a property that is beautiful and safe. Unkempt vegetation like weeds, vines, and brush makes that nearly impossible. This plant life can appear in various locations around a residential, commercial, or HOA property and it causes a number of issues including reducing the curb appeal of your property, creating a fire hazard, harboring unwanted pests, and stealing nutrients from your grass. The best way to combat unkempt vegetation is by applying eco-friendly herbicide treatments throughout the year. Pre-emergent and post-emergent herbicide treatments target unkempt vegetation from all angles to eliminate them from your property. Continue reading to learn more!
---
What is unkempt vegetation?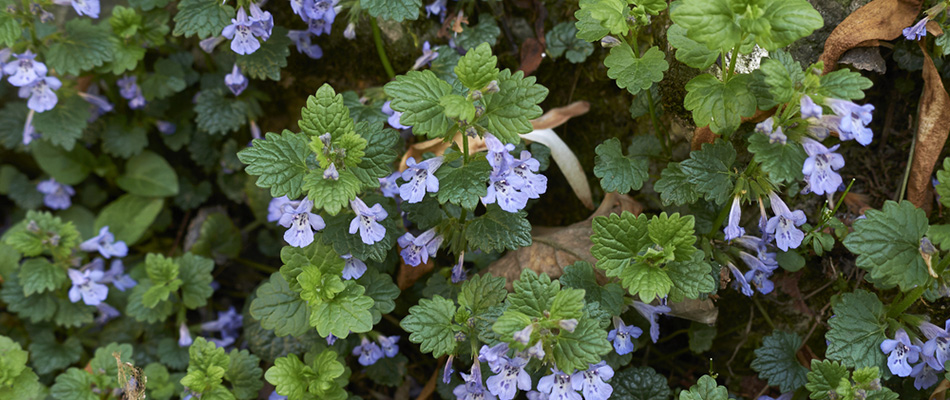 Unkempt vegetation refers to the plant life on your property that is unmaintained and generally unwanted. Plant life that falls into this category includes weeds, vines, and brush that does more harm than good. This type of vegetation can be found in numerous areas around residential, commercial, and HOA properties. Common sites of unkempt vegetation include walkways, driveways, parking lots, fence lines, landscape beds, and grassy areas. Unkempt vegetation does not discriminate locations and will grow wherever it can.
Common weeds that are considered unkempt vegetation include quackgrass, goosegrass, ground ivy, and wild violet.
---
Why is unkempt vegetation bad for your property?
Unkempt vegetation does not benefit your property. Rather, it devalues it in a major way. Unruly vegetation is an eyesore that reduces the curb appeal of your home or business and makes it appear less desirable than if it were under control. There is beauty in tidiness.
Additionally, unkempt vegetation presents a needless fire hazard that jeopardizes the safety and security of your property. Vines and heavy brush can easily become tinder that fuels a devastating inferno. What's more, unkempt vegetation serves as a harborage area for unwanted pests such as rodents, snakes, ticks, and other critters that can threaten the well-being of your family and pets.
Unkempt vegetation competes with and steals key nutrients from your grass, which can lead to your lawn's demise.
---
How do you treat unkempt vegetation?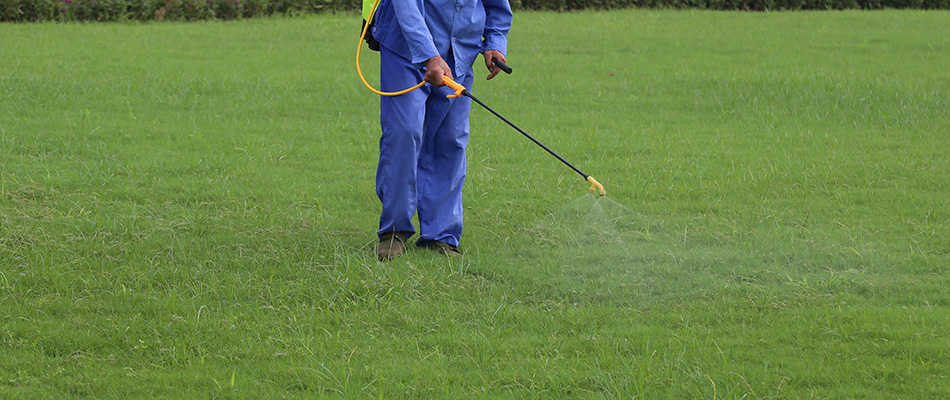 Keeping your property free of unkempt vegetation is more of a war than a battle. Preserving your home or business from this nuisance requires continual attention throughout the year. The best way to treat unkempt vegetation is by applying a combination of eco-friendly, pre-emergent and post-emergent herbicides that combat vegetation growth at various stages of development. Here is why you need both pre-emergent and post-emergent herbicide treatments.
Pre-emergent: These treatments interrupt the germination process and help prevent unwanted vegetation from ever popping up on your property.
Post-emergent: These treatments attack and kill unruly vegetation that is already present on your property, eliminating the threat it poses.
These herbicide treatments should be applied every four to six weeks from the early spring to early fall to provide unwavering protection during the growing season. If you want to ensure the best results, then treatments should be applied in the early spring, mid-spring, late spring, early summer, mid-summer, late summer, and early fall. Treatments don't need to be applied during the late fall and winter months because the cold weather halts all growth.
---
Call today to sign up for our total vegetation control service!
Don't let unkempt vegetation reign on your property. Let our team take care of it for you. We provide a premium vegetation control service to homes and businesses in and around Sioux Falls, Tea, and Harrisburg, SD, in addition to Sioux City, IA and nearby areas. Our service includes seven visits to your property throughout the year and features both pre-emergent and post-emergent herbicide treatments to provide total protection. We have proudly performed our top-notch vegetation control services since 2005. If you live in South Dakota, call our team today at (605) 251-6880 to get on our schedule! If you are in Iowa, you can sign up by calling (712) 253-8024.