Fertilizer and weed control are considered the perfect pair because these two services work together to give you a healthy and weed-free lawn. Lawn fertilizers are packed with nutrients that are used to strengthen your grass and help them grow, but when fertilization treatments aren't paired with weed control, weeds will end up stealing some of those nutrients. Conversely, applying weed control without any fertilization treatments will leave your lawn weed-free, but also lacking in nutrients. Combining these two services is when they shine the brightest. Both treatments will work in tandem to keep your lawn strong, vibrant, and healthy year-round in Sioux Falls, SD!
---
Lawn fertilizer without weed control will supply both your grass and weeds with nutrients.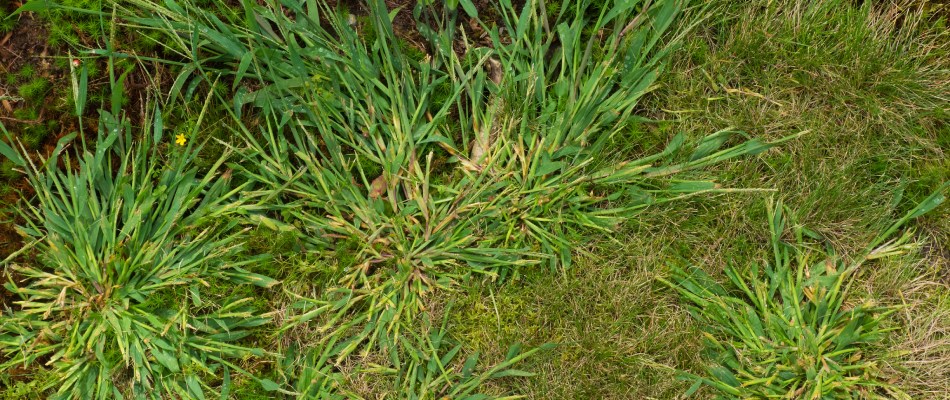 Regularly applying fertilizer on your lawn is a great way to maintain healthy grass, but fertilization treatments need to be paired with weed control for the best results. Fertilizer is loaded with nutrients like nitrogen, phosphorus, and potassium to give your grass what it needs to grow, achieve that beautiful green color, and establish strong roots in your soil. These nutrients will also make it easier for your grass to prepare for and recover from the more intense seasons throughout the year like summer and winter. When fertilizer treatments aren't paired with weed control, all of those nutrients might not find their way to the roots of your grass because any weeds growing on your lawn can steal some of those nutrients from your grass. This can leave your grass in a weakened state, which makes it more susceptible to pests and lawn diseases.
---
Weed control without fertilizer leaves you with a weed-free but weakened lawn.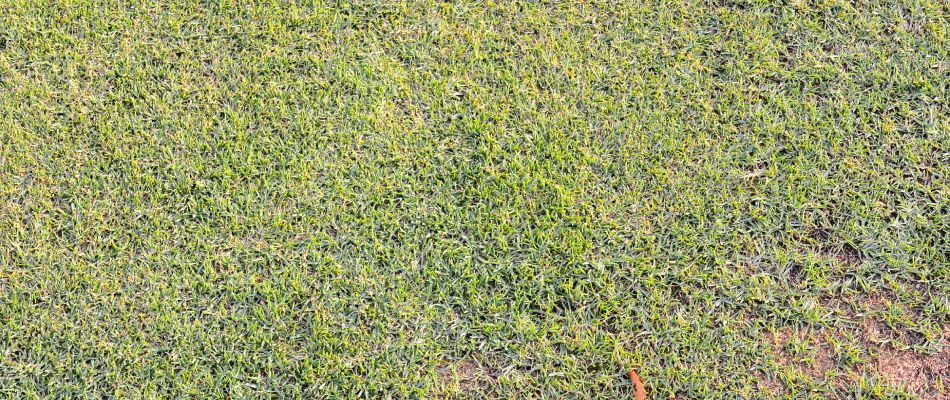 Weed control, while useful when it comes to preventing and getting rid of the weeds on your lawn, isn't enough to keep your grass strong and vibrant without lawn fertilizer treatments. You should notice a drastic reduction in the number of weeds sprouting on your lawn when regularly applying weed control, but without fertilizer, your grass may be left starving for nutrients. This can result in a weed-free, yet weakened lawn because your grass won't have the nutrients that it needs to thrive.
Use both pre-emergent and post-emergent weed control treatments to keep weeds off your lawn year-round!
---
Combine lawn fertilizer with weed control for a vibrant and healthy lawn.
Fertilizer and weed control treatments work beautifully together to keep your lawn healthy and vibrant. Fertilizer provides your grass with the nutrients it needs to thrive while weed control treatments keep pesky weeds off your lawn so that nutrients aren't being siphoned from your grass. When combined, both services will go a long way to increase your overall curb appeal by leading to a lush, green lawn that flourishes throughout the entire year.
---
Call us to sign up for our lawn fertilization and weed control services!
Keep your lawn in pristine condition by pairing our fertilization and weed control treatments. Combining these services will ensure your lawn will get the nutrients it needs to thrive while also keeping weeds from stealing those important nutrients from your grass. At Sharp Lawn Care, we offer three different lawn care packages that include weed control and fertilizer treatments, so you can select the one that most suits your needs. We offer our lawn fertilizer and weed control services to properties in the Sioux Falls, SD area, including Tea and Harrisburg. If you're in this area, then call us at (605) 251-6880 to schedule our services. We also service properties in the Sioux City, IA area. If you're in this area, then call us today at (712) 253-8024. We look forward to working with you to help you achieve a beautiful and weed-free lawn!