When choosing a fertilizer for your lawn in South Dakota or Iowa, it's important to consider what exactly you're adding to your soil. Eco-friendly fertilizers contain natural ingredients that are beneficial to your lawn while chemical fertilizers contain several synthetic and harmful chemicals. Organic fertilizers are also less likely to leach into groundwater and taint it. Chemical fertilizers, on the other hand, have worse effects on the environment. If you want to fertilize your lawn with the best nutrients, you'll want to opt for an eco-friendly fertilizer since it contains several micronutrients that chemical fertilizers are missing. Using an eco-friendly, organic-based fertilizer will also help keep the environment safe and give your lawn more beneficial nutrients than chemical fertilizers.
---
Natural Materials vs. Harsh Chemicals in Fertilizer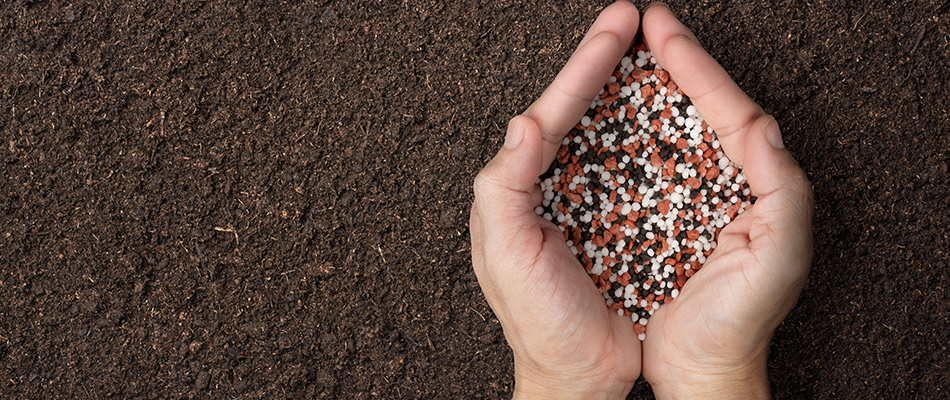 When choosing a fertilizer, it's important to know what ingredients are in it and the impact it could have on your lawn and the environment. Eco-friendly fertilizers are made from natural materials that don't contain the same harsh chemicals that traditional chemical fertilizers do. Eco-friendly fertilizers are also often derived from animal and plant products, such as compost, bone meal, kelp, and grain. Ingredients like compost help add nutrients to the soil, which improves both the quality of the soil and of the grass.
Chemical fertilizers sometimes contain ammonia or sulfur and only a few of the nutrients your grass needs. They also may contain pesticides, which are toxic to humans, animals, and plants if used excessively. Ingredients in inorganic fertilizers could also damage your lawn because of how concentrated and synthetic they are.
---
Eco-friendly fertilizer is less likely to leach into groundwater.
When it comes to environmental factors, eco-friendly fertilizer is the better option. Fertilizers soak into the soil, and sometimes they can either run off into sewers and waterways during storms or leach into the groundwater and taint it. Since eco-friendly fertilizers are made of organic materials, they are less likely to leach into groundwater. The materials that compose organic-based fertilizers add to the soil's health instead of harming the groundwater.
Chemical fertilizers, however, often have an excess of nitrogen and phosphorus, which gets into waterways and groundwater. The excess ingredients that reach waterways and leach into groundwater can cause dead zones, which could harm aquatic life.
Many eco-friendly fertilizers are slow-release, which helps decrease the likelihood of leaching into groundwater or damaging plants.
---
Eco-friendly fertilizer has a range of micronutrients.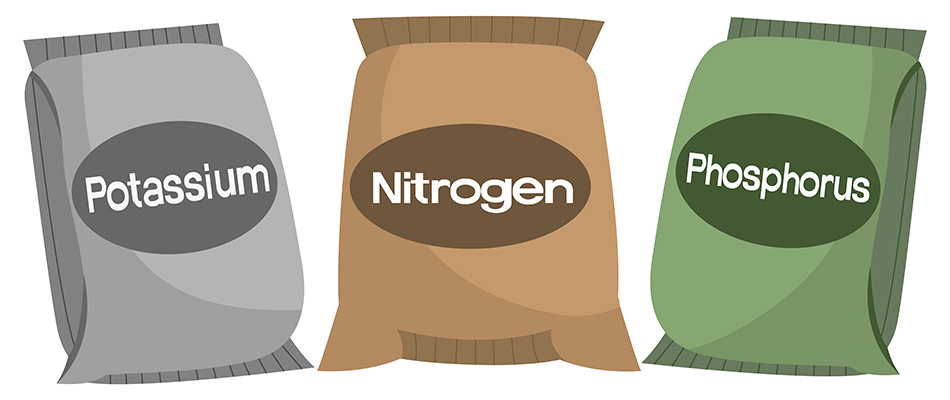 Micronutrients are vital to the growth and health of your grass. Nitrogen, potassium, and phosphorus are essential in fertilizer, but adding more micronutrients will make your lawn stronger. Strengthening your grass will help your lawn combat adverse conditions, like drought, disease, and insect infestations.
Eco-friendly fertilizer has a wide range of beneficial micronutrients to improve the quality of your lawn, including iron and zinc. On the other hand, while most chemical fertilizers contain the basic three elements of nitrogen, potassium, and phosphorus, then maybe a couple of micronutrients, it does not have the variety most eco-friendly fertilizers have.
---
Call us today to treat your lawn with our eco-friendly fertilizer!
At Sharp Lawn Care, we know the importance of keeping the environment safe while we improve the quality of your lawn. Every fertilization package we offer comes with slow-release, eco-friendly fertilizer to make sure we're treating both your lawn and the environment with the best care.
We provide fertilization treatments to residential, commercial, and HOA properties in Sioux Falls, SD, Sioux City, IA, and the surrounding areas in South Dakota, such as Tea and Harrisburg. If your property is in or around the Sioux Falls area, call us today at (605) 251-6880 to treat your lawn. If your property is in Sioux City, call us at (712) 253-8024 to get started with our eco-friendly fertilization treatments.