It's important to know all of the facts before applying a weed control treatment to your lawn. That is why we have put together a blog where you can get all of the information you need in one place! We cover why you need weed control, the different types of weed control, the waiting period for results, the best time to apply weed control in South Dakota, and pet safety.
---
Why do I need weed control?
Weeds are not only an eyesore, but they can actually harm your grass and the plants in your landscape beds. Weeds grow just like any other plant - by way of sunlight and the nutrients in your soil. This means that if there are weeds actively growing on your property, they are stealing sunlight and nutrients that your grass and desired plants could be using. In turn, this weakens your lawn and landscape plants and leaves them susceptible to issues like disease and insect infestations. Applying weed control to your lawn means that your desired plants get access to 100% of the nutrients they need to thrive.
---
Are there different types of weed control?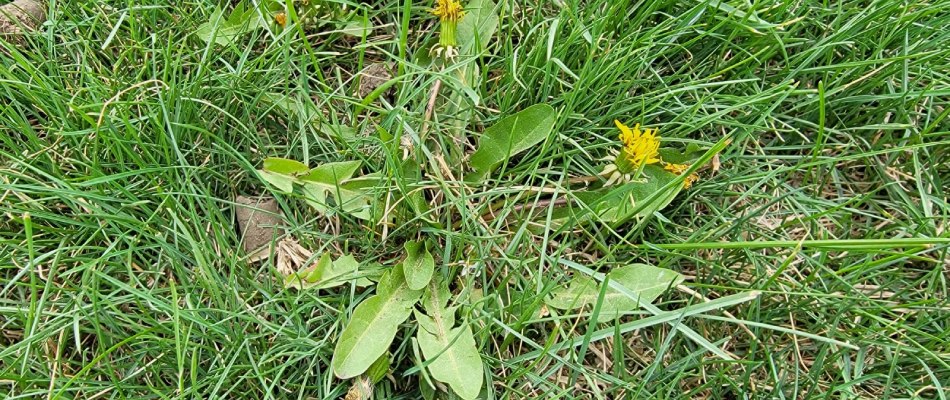 Yes! The two types are pre-emergent weed control and post-emergent weed control. Pre-emergent treatments are used to stop weeds before they even breach your soil. You should apply this treatment in the spring while the weed seeds are beginning to germinate. Pre-emergent weed control will create a barrier and block the weed seeds from popping out of your soil. A pre-emergent treatment is used as a preventative method.
Post-emergent weed control is used for weeds that have already broken through your soil and are actively growing. This type of treatment will kill the weed at the root so that it does not grow back.
---
How long do I have to wait until I see results from a weed control treatment?
The answer to this question depends on the type of weed control we are talking about. For pre-emergent, the barrier is created as soon as the product is applied to your lawn. This means that the weed seeds will be blocked immediately, but you'll never "see" the results because it is used as a preventative method.
Post-emergent treatments can take anywhere from 1 to 3 weeks for the results to be noticeable. The weeds will begin to brown not long after treatment, but it could take up to 3 weeks for the entire plant to die completely, including the roots.
---
When should weed control be applied?
If you are using a pre-emergent weed control treatment, it should be applied in the spring. This is when many weed seeds begin to germinate, which means you need to add the barrier so that they do not breach the soil. Post-emergent treatments can be applied any time that you see a weed growing on your lawn, no matter the time of year.
---
Is weed control safe for my pets?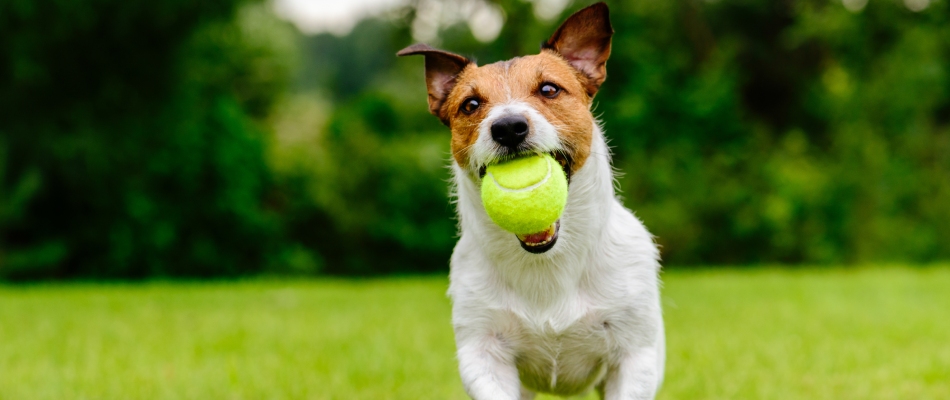 All weed control products are different when it comes to pet safety. As a general rule, it is safe for your pets to use the yard again after the product has dried. For liquid treatments, this could mean 15 minutes on a hot, summer day. For granular products, they'll need to be watered into your soil, so it will take a bit longer.
Always talk to your lawn care provider about how to keep your pets safe after a weed control treatment.
---
Call us today to sign up for pre- and post-emergent weed control treatments!
We offer 3 weed control programs, all of which include pre- and post-emergent treatments as well as lawn fertilizer. We offer our programs to properties located in the Sioux Falls, SD area, including Tea and Harrisburg. If you are in this area, give us a call at (605) 251-6880. We also offer our services to the Sioux City, IA area. If you are located nearby, call us at (712) 253-8024.