Fertilizing your lawn once the weather starts to warm is top of mind for most property owners, but what may get overlooked are the shrubs. Often the unsung heroes of landscapes, shrubs need extra nutrients to thrive just like grass does! Maintaining a fertilization schedule of both early spring and mid-fall is ideal for the best results. Your fertilizer should contain important nutrients like nitrogen, phosphorous, iron, calcium, sulfur, and magnesium to provide your shrubs with everything they need to grow healthy and strong. Investing in shrub fertilization treatments regularly can also help prevent diseases and insect infestations down the road, as your healthy plants will be able to kick those threats to the curb and bounce back healthier than ever!
---
When should I fertilize my shrubs?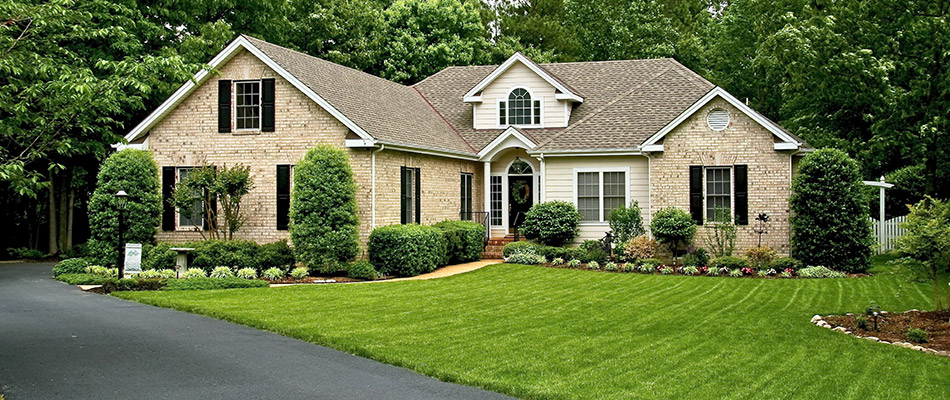 There are two key times in the year that your shrubs could use a pick-me-up: early spring and mid-fall. In early spring, your shrubs will just be breaking their winter dormancy, eager to get reinvigorated for the warmer weather. In mid-fall, you'll be preparing your shrubs for winter dormancy, giving them all the support they need to withstand the winter slumber and come out the other side ready to shine. By fertilizing before and after winter dormancy, you're helping provide your plants with the nutrients that they need during the two most important times of the year when it comes to their health.
Slow-release, granular fertilizers work great as they slowly release nutrients over an extended period of time.
---
What nutrients should my shrub fertilizer have?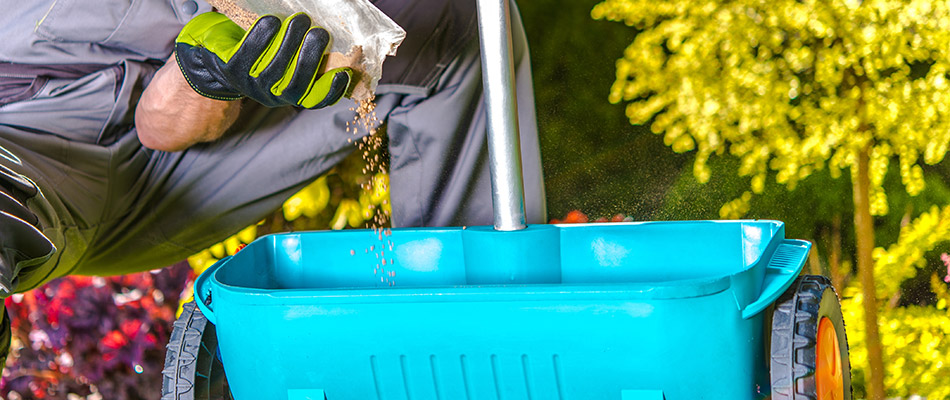 Choosing the right fertilizer can be difficult. Most fertilizers will contain nitrogen for leaf growth and vibrant color and phosphorus for root strength, which is great for shrubs! However, you'll also want to check that it includes a few other nutrients, too.
Iron: will help oxygen move through the entire plant and enhance its coloring.
Calcium: will improve your shrub's leaf and root strength.
Sulfur: helps plants form important enzymes, plant proteins, vitamins, and chlorophyll.
Magnesium: enables plants to get all the energy they need for photosynthesis, producing a better color.
When fertilizer contains all of these nutrients, you can feel confident that it will provide your shrubs with everything they need to grow strong and healthy.
---
Healthy shrubs are better able to fight off diseases and insects.
While fertilizer in itself does not actively fight off diseases and insect infestations, it does provide your shrubs with the strength that they need to fight against them. Unhealthy, ignored shrubs are attractive to diseases and insects and they can quickly overtake your shrubs if they are not strong enough to put up a fight. The healthier your shrubs are, the better they can fend off those threats, and that equates to saving money down the road since you won't have to invest in additional services to combat those threats.
---
Do you want better for your shrubs? We do too! Call to enroll in our fertilization program today.
If you are ready to give your shrubs the long-overdue TLC they deserve, we're here for you! Our team of friendly, knowledgeable professionals at Sharp Lawn Care have developed a fertilization package that is designed especially for shrubs and trees. With a commitment to efficiency, communication, ongoing training, and competitive pricing, we are so confident that we can help that we have a 100% satisfaction guarantee for our services. We offer our services to residential and commercial property owners in Sioux Falls and other surrounding cities in South Dakota, like Tea and Harrisburg, as well as in and around Sioux City, IA. Give us a call today to enroll in the perfect fertilization program for your needs at (605) 251-6880 for SD clients and (712) 253-8024 for IA clients!