There are many nuances that go into properly applying fertilizer to your lawn. Unfortunately, if you opt to treat your own lawn with fertilizer, you risk applying a fertilizer product that doesn't work with your turf. Another common mistake you could make is accidentally applying fertilizer at the wrong time of year; the different seasons we experience in South Dakota and Iowa require different fertilizer treatments!
You may even slip up and apply too much or too little fertilizer, costing you more money to reverse the damage, or you may forget to apply a weed control treatment in combination with the fertilizer. To help prevent these mishaps, hire a professional to take over your fertilization.
---
You could apply the wrong amount of fertilizer to your lawn.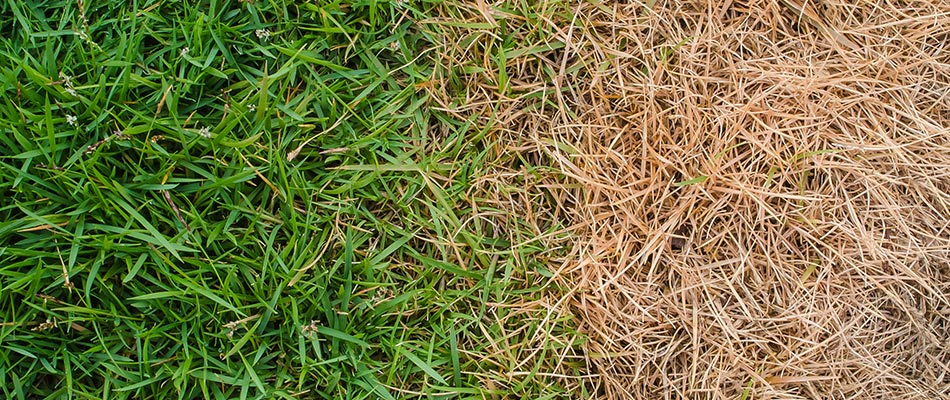 A common error non-professionals commit is using the wrong amount of fertilizer for their lawn and turf type. If you use too little fertilizer, you are wasting the product, losing money, and failing to adequately nourish your lawn. On the other hand, if you use too much fertilizer, you might damage your lawn and burn it, which could cost you extra money, as you'll need to schedule services to fix the damage. Hiring professionals to fertilize your lawn can save you from this unfortunate fate. Professionals are trained to apply fertilizer, and they apply it so often that they know how to properly adjust the amount for different turf types in your region.
---
You could use the wrong fertilizer product on your lawn at the wrong time.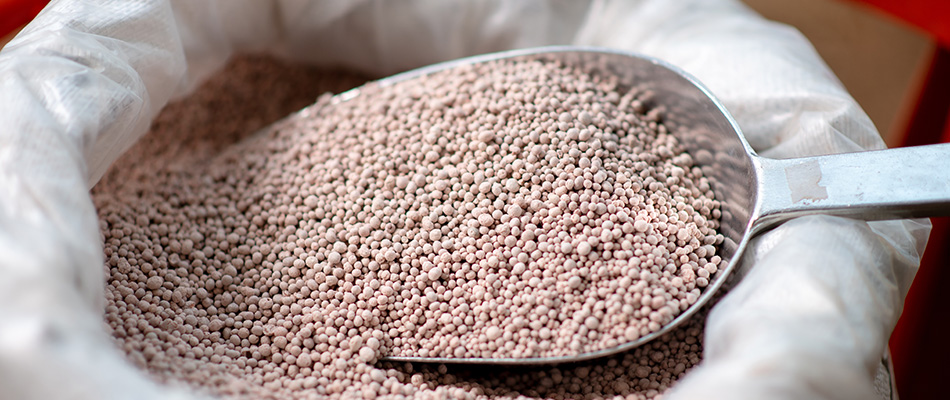 A benefit to hiring a professional to fertilize your turf is the extensive industry knowledge they possess. Professionals know how to pick between countless slow-release and fast-release fertilizers and know how to decide on the proper combination of nutrients your turf needs. To properly fertilize your lawn, you will need to determine what nutrients your lawn needs and what type of fertilizer best fits your turf. Otherwise, you may lose money on an ineffective product.
You also risk applying the wrong type of fertilizer for the time of year when you try to handle fertilization on your own. Your lawn faces seasonal changes and needs different nutrients to sustain it throughout the year. What suits your lawn in the summer may not help it in the fall, so you will need to distinguish between what your lawn needs at different points in the year.
The ideal fertilization schedule includes treatments throughout the spring, summer, and fall.
---
Professionals combine weed control and fertilizer to properly treat your lawn.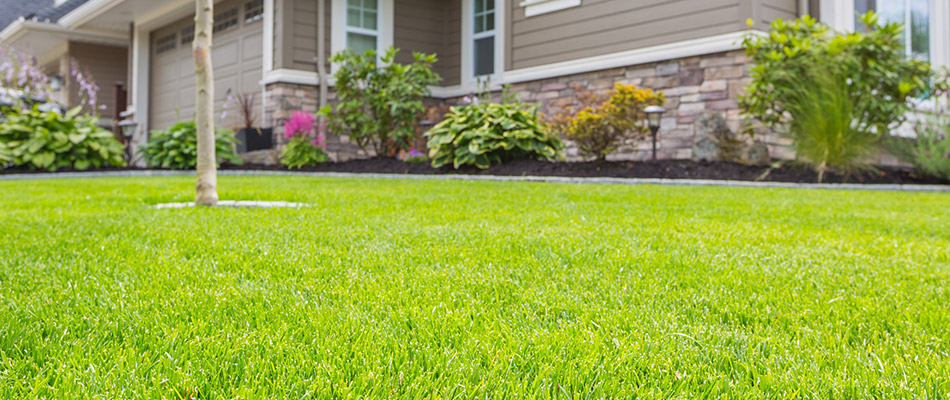 Failing to combine weed control with fertilizer is a common mistake. When you apply fertilizer, the weeds in your lawn will absorb some of the fertilizer, stealing the nutrients from your grass. In the long run, this could lead to larger, stronger weeds that produce more seeds and compete for resources more efficiently. When you hire a professional lawn care company to fertilize your grass, they will offer packages that include both weed control and fertilization treatments. While fertilizer fuels healthy grass growth, weed control treatments eliminate pesky weeds. These two services are the most impactful and yield the best results for your lawn when combined.
---
Call us today to sign up for one of our fertilization packages!
Green thumbs aren't innate but rather created through hard work and experience here at Sharp Lawn Care. Our team of professionals is trained and equipped to handle all of your fertilization needs. To hire our top-notch team and achieve the lawn of your dreams, sign up for one of our fertilization packages. We provide our fertilization service to commercial, residential, and HOA properties in Sioux Falls, Tea, Harrisburg, and nearby areas in South Dakota. We also service areas in and around Sioux City, IA. If you're in South Dakota, call us today at (605) 251-6880. If you're in Iowa, call us at (712) 253-8024.